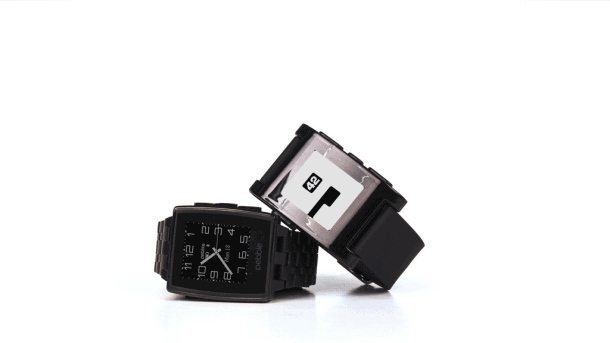 Pebble has already won the hearts and minds of scores of early adopters. Now the Palo Alto-based startup is aiming to get a leg up in the race for wearable computing with the release of a new version of its smartwatch. The Pebble Steel was unveiled today at CES. At $249 it's pricier than the original, but as the name implies is a premium-based version made available in either black matte or brushed stainless.
Pebble Steel comes with an "ePaper" display protected by Gorilla Glass, long battery life (typically 1 week), and waterproof design. A new Tricolor LED will give developers a a new way to handle notifications. The company is taking pre-orders now with shipments expected to begin January 28th.
"With Pebble, we created an iconic, colorful, and sporty smartwatch," says Product Evangelist Myriam Joire, "but we wanted to build something even more refined. Pebble Steel cranks the style dial to 11."
In addition, look for the Pebble Appstore to launch shortly (end of January we're told). There you'll be able to find downloadable apps for your Pebble smartwatch right from your Android or iOS phone. Apps will be sorted into 6 broad categories: Daily (stocks, weather, news), Remotes (apps for things like camera, thermostat and automobile control), Fitness (watch out FitBit!), Tools and Utilities, Notifications and Games.
Those looking to customize the look of their Pebble will also be able to download curated watchfaces.
Partners demoing Pebble apps at CES include Pandora, iControl and Mercedes-Benz.
The wearable computing market is expected to be $1.5 billion in 2014 (Source: Juniper). Google garnered major headlines last year with its pilot of Google Glass. Samsung launched the Galaxy Gear smartwatch (to mixed reviews). Many developers see the new computing category as the next big thing. As of yet, though, there's been no major consumer break through. If we see an iPad type of product bust open the market, look for every vendor under the sun to jump on board. Meantime, Pebble seems to have kicked off the race in 2014 in style.