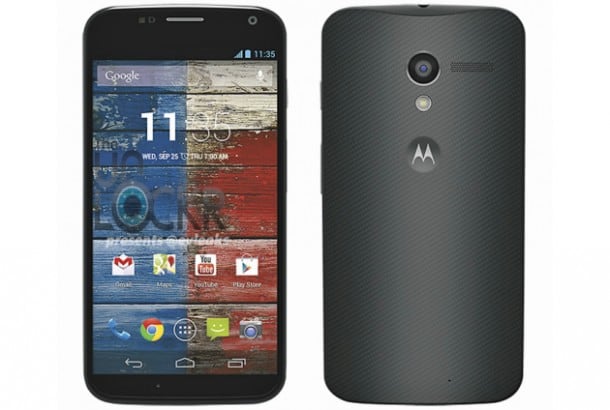 Finally we learned what Google planned to do with its $12.5 billion acquisition of Motorola Mobility. Wait 22 months, then sell it to Lenovo for $2.91 billion.
Interesting strategy that.
Still, if a business bleeds perpetually sometimes the best thing to do is to divest.
Motorola forever seemed an unloved brand within the walls of Google. No doubt the arrangement was awkward. With Android, Google is a an arms dealer of sorts to the likes of Samsung, HTC, and Sony, among other handset makers. But with its own in-house maker of phones in Motorola, that relationship could best be described as strained. And it seemed that Google was mostly interested in pushing its Nexus programs. Partners that made phones and tablets with the Nexus brand included Samsung and Asus. But not Motorola. Those devices, such as the highly customizable Moto X and bargain-priced Moto G, were given the Google Play Edition moniker. Got all that?
I suspect, along with many, that Google plans to jettison the Nexus program all together. Expect it to be placed with Google Play Edition. As I explained yesterday, Nexus is not exactly the iPhone bait that will appeal to switchers.
Meanwhile, Lenovo has made a smart buy. It might be a tad later than I'd like, but the move gives it major horsepower in the mobile race.
To date, the Chinese juggernaut hasn't made many inroads in the handset market. Instead, HTC and (most notably) Samsung have gobbled share. We know that Lenovo has acquitted itself well when it comes to digesting large businesses. ThinkPad, a line it bought from IBM in 2004 for $12 billion, turned out remarkably well. That business is shrinking though, down about 10% in 2013.
Lenovo handsets aren't really known outside China – this could change virtually overnight thanks to the solid product portfolio that comes with the Motorola Mobility unit. The Moto X, a 4.7-inch Android smartphone, was launched to universal praise last year, and was especially notable for its ability to be heavily customized by users via a special Moto Maker web site.
Ironically, a big component of Google's marketing campaign for the Moto X handset was the fact that it was "Made in the USA." I wonder, how long that will remain true?
Hopefully Google has learned its lesson: Don't do hardware. Let partners do it. Stick to services. Stick to operating systems. And stick to futuristic stuff like Google Glass.
Most importantly…
Stick to stuff that makes money.