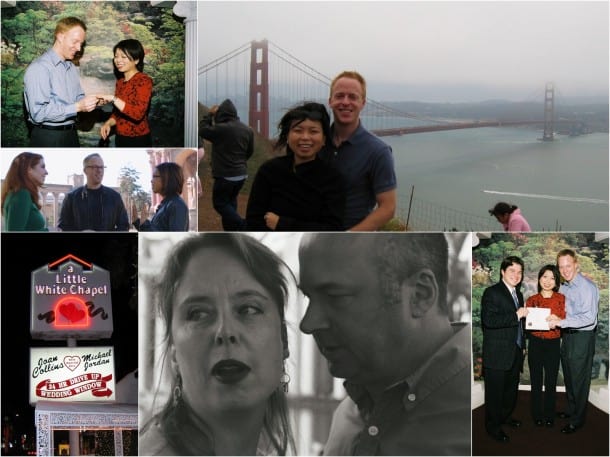 It was the ring or the Pacific. As I stood, trying to see the Golden Gate Bridge amidst the fog, I had a decision to make. Loni and I had just spent about an hour in the car arguing – or experiencing "creative differences." Everything was falling apart fast.
My original plan was to pop the question.
I had spent months planning the moment. Loni didn't suspect in the slightest that the big moment was (possibly) coming. On the way to Sausalito I figured we'd take in the view of the famous bridge and San Francisco cityscape. "I'm  not lost!" I reassured her. We were just taking a momentary detour. Tensions were high. The more she spoke firmly with me, the more I spoke firmly with her. A Hitchcock proposal was starting to sound pretty good.
So, would it be the ring or the Pacific?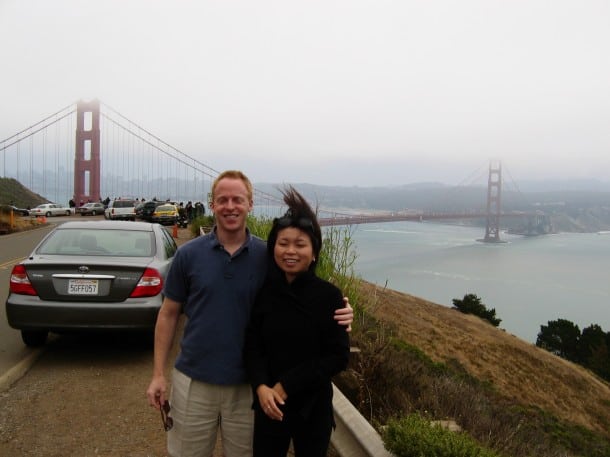 To find out what happens next be sure to watch this special Valentine's Day episode of Stark Insider TV.
This is the first time that we've had the good fortune of having improvisers re-enact our life story, on camera no less. Scenes the 3 amazing actors–Paul Erskine, Laura Derry, Scott Keck–perform include "The 20 Minute Dating Rule," "Boys and their Toys," and "The Ring or the Pacific?"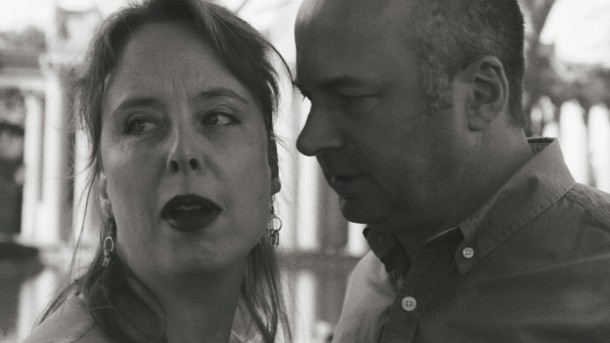 Director/comedian Jill Bourque approached Stark Insider with the idea. How'd we like to meet up at the Palace of Fine Arts and shoot an abbreviated video version of her popular stage show How We First Met? Every Valentine's Day, the popular show plays the Marines' Memorial Theater in San Francisco. Couples get up on stage and share their stories of "how they first met" with Jill (and the entire audience) while an improv ensemble recreates pivotal moments with improvised sketches and songs. Now in its fourteenth year, it's proven to be one the funniest, craziest ways to spend Valentine's Day in the city.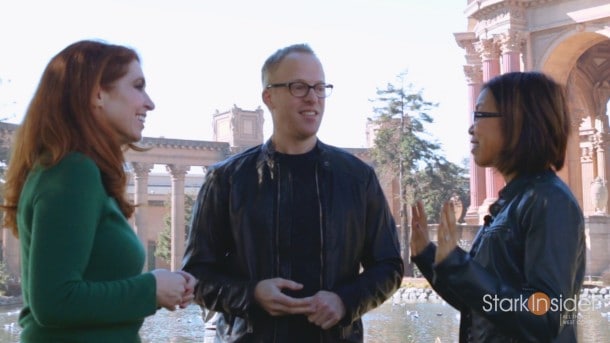 In a Stark Insider first, I actually stand in front of the camera (never again!) with Loni and share the sequence of events that led up to that fateful day on the vista overlooking the Golden Gate Bridge. What happened next, and how did we first meet? Those answers and more, forever immortalized, for better or worse, in this video…
HOW WE FIRST MET: Clint and Loni Stark's Untold Story