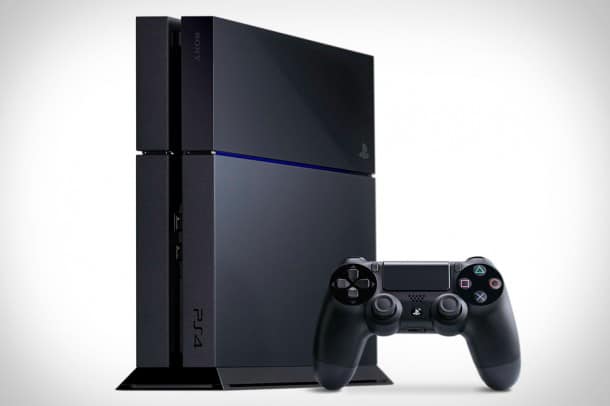 In Q4 we're going to find out if the video game console is truly dead. Both Sony and Microsoft will unveil their nextgen models in the coming weeks, the PlayStation 4 and Xbox One, respectively. Video games are serious business. In fact they outsell Hollywood by a whopping $80 billion. It's not uncommon for a hotly anticipated title to break $100 million in sales on day one, often even more, a whole lot more (much of that has to do of course with the fact that, unlike theater movies, you can place pre-orders for games, and, increasingly, can download them on day one as well).
But this time it's different.
Seven years ago, when the PS3 and Xbox were released, there was markedly less competition. The iPhone had not been invented. That would happen in 2006. And the iPad, and modern tablet market, was also non-existent. Today, casual gaming is all the rage. Touch-based interfaces, leveraged beautifully on Apple iOS and Google Android, go hand-in-hand with immersive gaming experiences on smartphones and tablets. It also doesn't hurt that most mobile games are priced around $5, with many selling for only $1.99. Plenty more are "free", but clearly come with catches including the need to buy "upgrades" for accessories. Contrast that with tier one console titles. At $59.99 these aren't exactly impulse purchases for most buyers.
Though mobile gaming is clearly an epic growth engine, there appears to be a steadfast niche (maybe actually larger than a niche) of hardcore gamers that want the console experience. The big screen experience. The real cinematic experience. One that can only come from a console, such as the upcoming PS4 and Xbox One. I am one of them! Once you've played BioShock on a 120-inch screen you'll know exactly what I'm talking about. Tom Cruise might agree. PS3: There is no substitute.
This time around both Sony and Microsoft have lowered the price of entry. I remember in 2006 shelling out something like $700 for the PS3. My spousal pitch included the "it's more than a video game console, it's a multimedia hub" line several times over. Indeed, over the years, I would find myself–we'd find ourselves–streaming movies, television shows, and even watching photos from trips, all thanks to its exceptional multimedia capability. At $399 for the PS3, this time around Sony is attacking aggressively on price. Microsoft pegged the Xbox One at $100 more. That's iPad Air territory, and could prove to be a tougher sell amongst price sensitive shoppers.
Similar to wine, I found myself getting pickier to game quality. After all, time is of the essence. Life is short. So unless a game (or a wine) scored 90+ on metacritic (on Wine Spectator, Robert Parker's The Wine Advocate) I'd give it a pass.
The prognosis appears mixed.
Look at Nintendo. The Wii U console launch was a mess. The interface was clunky, the controllers clunky. Games were bland, lacking in blockbuster potential. Remember the Sega Dreamcast? In a nutshell, that's exactly how I (and apparently just about everyone else) feel about the Wii U. It could very well be the product that sinks the mothership.
In addition to the threat of mobile, and Nintendo's embarrassing failure at one-upping the competition by launching a nextgen console last year, there's plenty of internal issues at both Sony and Microsoft.
Microsoft is in the midst of leadership change. Word is that if Stephen Elop becomes CEO he'd jettison the cash bleeding Xbox division. And with the Redmond giant finally starting to see inroads in smartphones and tablets, expect the focus not to be on gaming–at least, expect it not to be a the levels we've seen in the Halo level glory days of yore.
Sony too is in a world of hurt (if not at least a minor flesh wound or two). Video game console sales are down. Leadership is in constant disagreement about strategy it seems. And the consumer electronics business has move on. It's no longer about the Japanese giant's past strengths: televisions, stereo gear, and cameras.
Regarding the consoles themselves, I expect they'll be neck and neck once again. I still like my PS3. There's plenty of quality games, and Netflix, Hulu, Amazon Instant Video work so well that I wonder if an upgrade is even entirely necessarily (of course, it is!).
Back in the bachelor days, choosing a console was easy. I'd buy them all. So I had a PS2, Xbox, Nintendo GameCube stacked in the stereo stand with 10 foot cable extensions running across the floor like so many snakes. Now, everything is neatly hidden. And, sort of like learning to be an adult in an adult world, I had to commit. Not to my wife. But to the PS3. So, this time I will commit again: Sony PlayStation 4 Launch Edition it is.