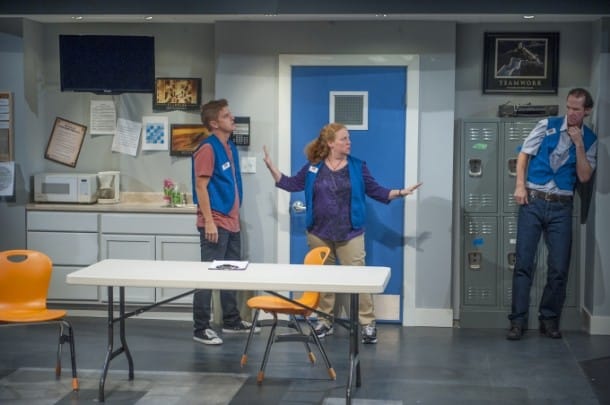 The biggest news this week across the San Francisco theater scene is the opening of Amaluna, the latest touring show from Cirque du Soleil. Don't miss the Stark Insider Amaluna preview and behind-the-scenes look at the blue and yellow Big Top located next to AT&T Park.
In Berkeley, Samuel Hunter's A Bright New Boise opened at Aurora Theatre. Directed by Tom Ross, chaos ensues after a scandalous tragedy involving a fundamentalist church. The dark comedy explores faith, family and the importance of making human connections.
Shows now playing at LORT theaters across the Bay Area include Underneath the Lintel at A.C.T. in San Francisco and The Pianist of Willesden Lane at Berkeley Rep (review).
Some great news!
Stark Insider TV is now the largest Arts & Entertainment channel in San Francisco. You can subscribe on YouTube  (where you'll be notified of new episodes via email if you wish) to catch all the latest interviews, previews, behind-the-scenes videos, and more. All told, over 2 million viewers have watched SI videos on Vimeo, Facebook and YouTube. Loni Stark, Clinton Stark and the entire team is thrilled, and thanks all the actors, directors, artists, performers, comedians, press companies that have helped and supported us since we started covering the arts scene in 2009.
NEW OPENINGS:
Amaluna
Cirque du Soleil
Blue and Yellow Big Top, San Francisco (next to AT&T Park)
Opens: November 15
Amaluna invites the audience to a mysterious island governed by Goddesses and guided by the cycles of the moon.
Their queen, Prospera, directs her daughter's coming-of-age ceremony in a rite that honours femininity, renewal, rebirth and balance which marks the passing of these insights and values from one generation to the next.
In the wake of a storm caused by Prospera, a group of young men lands on the island, triggering an epic, emotional story of love between Prospera's daughter and a brave young suitor. But theirs is a love that will be put to the test. The couple must face numerous demanding trials and overcome daunting setbacks before they can achieve mutual trust, faith and harmony. More: Stark Insider AMALUNA Preview and Behind-the-Scenes Interviews.
A Bright New Boise
Aurora Theatre, Berkeley
Through: December 8
Winner of the 2011 Obie Award for Playwriting, Samuel D. Hunter's A Bright New Boise is an unexpected dark comedy about faith, family and the importance of making human connections. In the break room of a Hobby Lobby craft store in Idaho, the seemingly innocuous Will applies for a job. No one knows he has recently fled his rural hometown after a scandalous tragedy involving his fundamentalist church. Will doesn't particularly want to work there but he is a man on a mission – to bond with his estranged son before the impending Rapture. By enlisting the aid of his new co-workers, a group of eccentric characters also struggling to find their way, can Will succeed in winning the trust of his son before the end of the world?
NOW PLAYING:
Underneath the Lintel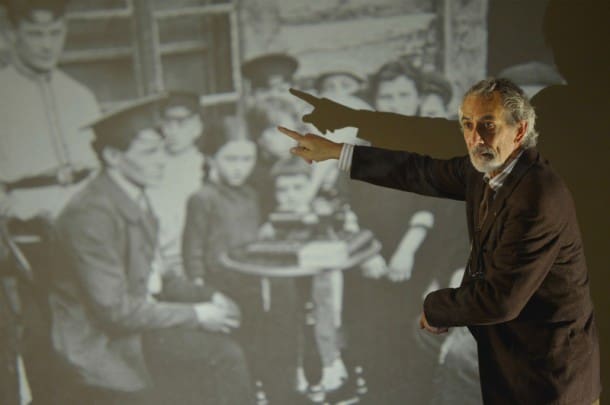 A.C.T., San Francisco
Through November 23
Academy Award nominee David Strathairn (Lincoln; Good Night, and Good Luck; Scorched at A.C.T.) returns in the solo drama Underneath the Lintel. In this ghost story an eccentric librarian finds a weather-beaten book in a return bin—and discovers that it is 113 years overdue. Sparked by a message left in its margins, he sets off on a quest to unravel the secrets of the book and the person who borrowed it. From the hallways of his library, he follows a chain of clues that spans the globe and dates back thousands of years.
The Pianist of Willesden Lane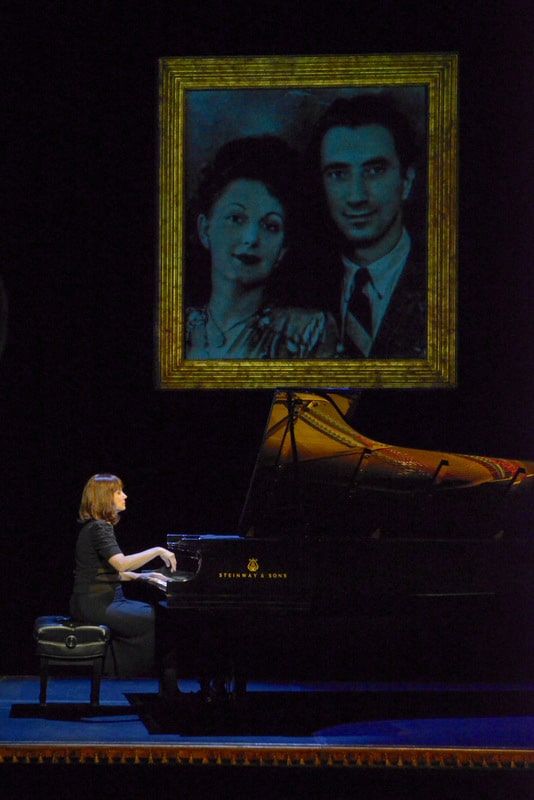 Berkeley Repertory Theatre
Through January 5, 2014
Set in Vienna in 1938 and in London during the Blitzkrieg, The Pianist of Willesden Lane tells the true story of Lisa Jura, a young Jewish musician whose dreams are interrupted by the Nazi regime. In this poignant show, virtuoso Mona Golabek performs some of the world's most beautiful piano music as she shares her mother's riveting story of survival. Adapted and directed by Hershey Felder, Pianist is infused with hope and invokes the life-affirming power of music. More: Stark Insider Review of Pianist of Willesden Lane.
COMING SOON:
Arlington (World Premiere)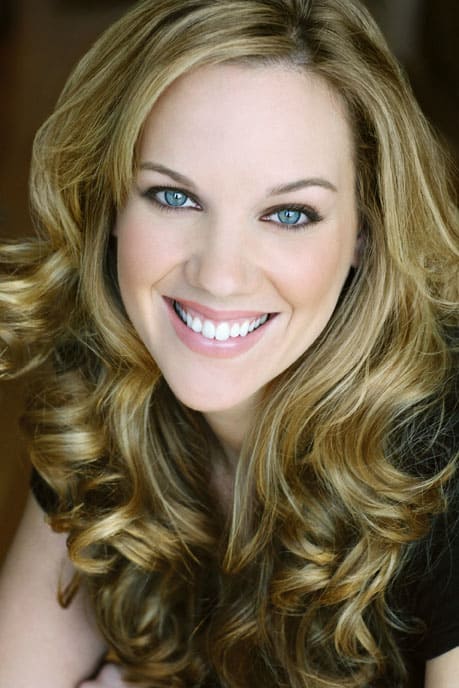 Magic Theatre, San Francisco
Opens: November 20
Lovely, upbeat Sara Jane is valiantly trying to keep it a sunny day as she waits on the home front for her husband Jerry. Though she believes in the cause, nothing has seemed quite right lately. There's a lot to figure out, and it's possible that singing through it all might help. Acclaimed playwright Victor Lodato and celebrated composer Polly Pen team up to bring us this eccentric and powerful story.
The Snow Queen
San Jose Repertory Theatre
Opens: November 27
A musical adaptation of Hans Christian Andersen's fantastical coming-of-age adventure. As you follow Gerda through an unimaginably dangerous and whimsical world with singing flowers, a chattering crow and a talking river to save her friend, Kai, you'll realize this isn't your average bedtime story. An original pop rock score, alluring ballads, urban steam punk flair and the enigmatic Snow Queen turn this traditional fairy tale into an epic quest.
Little Women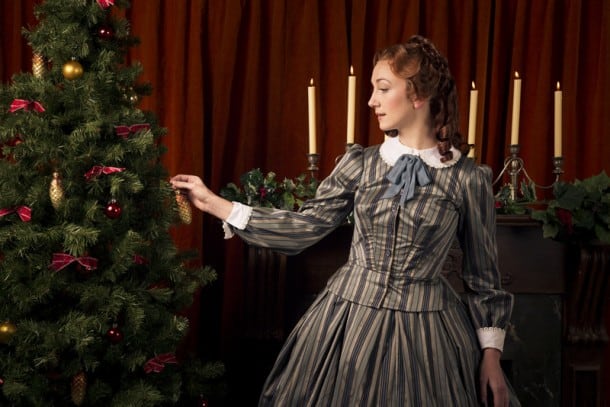 TheatreWorks Silicon Valley, Lucie Stern Theatre, Palo Alto
Opens: December 4
Four precocious New England sisters come of age in this exhilarating musical of personal discovery, romance, heartbreak, and enduring sisterhood.