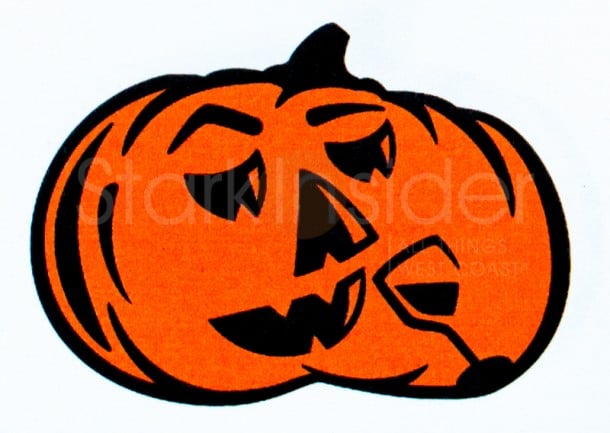 Twisted old vines. That's immediately what comes to mind anytime I see a mention of that under appreciated AVA (1986) east of San Francisco called Lodi.
It seems only fitting that this year's Halloween recommendation is a bit gnarly. I also like that this one is under $15 which is the sweet spot these days for many consumers. We can't all be drinking Harlan, Etude and Scarecrow all the time. Wine is a pleasure, yes, but the 401K does come in handy for things like, oh I don't know… retirement perhaps?
According to the producer (DFV) this one is made from 35-80 year old (quite a range) head trained vines. As is the case with old vines, expect intense, concentrated flavor. A lot of it. As always, such a bold wine would make a great pairing with some BBQ. Maybe candy corn? Not sure about that one.
Flavor profile is virtually a Lodi lock: crazy levels of blackberry, and black jams of all kinds. Spicy. A hint of cocoa on the finish. In other words a party crashing worthy Halloween wine.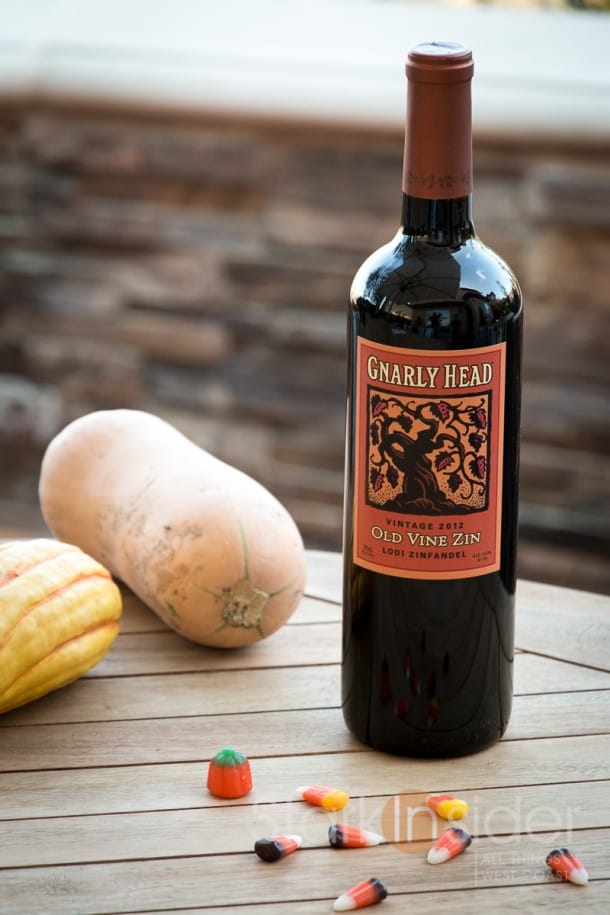 You might want to do what I did, and run this 2012 through a Vinturi. I don't normally believe in voodoo, but surprisingly, especially on lower cost, young wines, I've had moderate success aerating wines with the handy little gadget (I tried it once on a then two-buck Chuck to no avail). Decanting is another option – but the heck does that with Zin anyways?!
We also received their '12 Chardonnay. Between the two, though, I'd easily go for the Zin every time.
For $11.99 don't expect miracles. But do expect value. Especially given this is an old vine Zin. Though Zinfandel is a bit of a bargain grape, it's not uncommon to pay 4-6x the price for this kind of bottling.
With 180,000 cases produced probably safe to say, just like the sure to be ubiquitous Robin Thicke and Miley Cyrus costumes, you shouldn't have any trouble spotting it on store shelves.
Long live the New World! Long live the New Flesh!
2012 Gnarly Head Old Vine Zinfandel
Under $15 Value Pick
Lodi
88% Zinfandel, 12% Petite Sirah
14% alc.
180,000 cases produced
$11.99 / 88 points