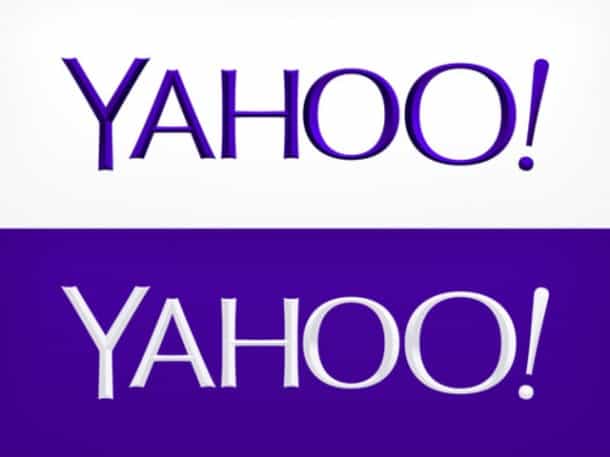 Yahoo unveiled its new, apparently consumer-tested, logo tonight. Tomorrow we'll find out if investors are excited about the new aesthetic — pragmatically it's hard to see much connection between a slightly streamlined logo and shareholder value.
The announcement came, cleverly, via Tumblr.
Sadly, gone is the old logo's je ne c'est quoi. In its place, a decidedly '90s-inspired bevel and emboss.
Despite losing search over a decade ago to Google, the once dominant Internet player (and a strong comeback possibility) at least had personality. Remember, Yahooooooo?!
Many observers complained that the new "logo" competition that Marissa Mayer and team held over the last month was less about a logo, and more about a revised typeface. They might be right about that. Based on the new logo, judged best by consumers, there's not much to dissect. It's still purple. It's still excited (!). It's still a multi-sized font.
But–but!–by dropping the egregious serifs it's now remarkably lighter. Let's grant typography credit where typography credit is due.
The Yahoo! logo is now better equipped to cross the English Channel, survive the most arduous wind tunnel testing, and (most importantly) take down that garish, serif Google font should the two meet in an alley – no doubt at the intersection of Search St. and Pageviews Parkway.
Regardless of what we think about the logo, Yahoo comes out ahead. The stunt has surely achieved its objective: For 30 days, tech blogs, pundits, consumers, fans of HELVETICA, graphic designers, and confirmed groupie Kara Swisher have Tweeted opinions and commentary about the contest. Maybe Mayer has a few marketing tricks up her De la Renta sleeve after all.
Truth be told, I quite like the new logo.
WATCH: "Our New Logo!"