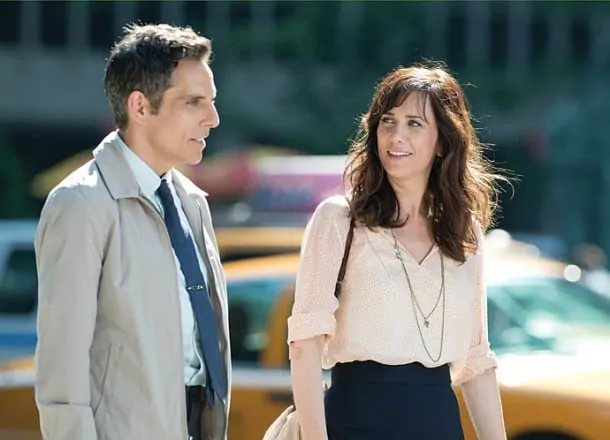 Ben Stiller will once again wear both a directing and acting hat in his new comedy The Secret Life of Walter Mitty.
We learned earlier this week that the writer/director/actor/producer/singer? will be on hand at this year's Mill Valley Film Festival (MVFF). Stiller will be recognized with a special "Tribute" ceremony followed by a screening of the film (October 13). Not a bad way to end the 10-day festival which, along with TIFF, is widely seen as an influential litmus test for filmmakers looking to generate some buzz for the awards season.
Stiller stars as the eponymous Walter Mitter, a day-dreamer who escapes his anonymous life by "disappearing into a world of heroism, romance, and action." Currently in post-production, it looks like this one is lined up for a Christmas release.
Kristen Wiig, Shirley MacLaine, Adam Scott, Kathryn Hahn and Sean Penn also star in the Goldwyn-backed project (Fox) which is based upon the short story by James Thurber.
This isn't the first time the actor has directed himself. He's earned critical acclaim and box office success with Reality Bites (1994), Zoolander (2001), and Tropic Thunder (2008) among others.
We're still wading through all of the MVFF announcements and the program guide–there's no shortage of interesting films, presentations, and Q&As. In fact, this might be the most action-packed fest yet. Fortunately there are several espresso bars and cafes in San Rafael and Mill Valley. Make mine a double, straight-up.
For a first look at one of the most intelligently curated film festivals, visit this de-brief of the MVFF presser that was held at Dolby Labs in San Francisco (related, sad news: Dolby Laboratories founder Ray Dolby died today).
Be sure to follow Stark Insider (Facebook, Twitter) for all the news, reviews, videos and the unexpected (we've got some fun stuff lined up!) from MVFF36.