Dakota Fanning, Ben Stiller, Andy Garcia, Jared Leto, famed director Costa-Gavras are among just some of the stars slated to attend the Mill Valley Film Festival (MVFF mvff.com).
Actors, directors,  producers, musicians are set to descend upon Marin County (just north of San Francisco) when the 36th edition of the increasingly influential film festival kicks off next month. As organizers point out the last five Academy Award-winners for best picture (Slumdog Millionaire, The Hurt Locker, The King's Speech, The Artist, and Argo) received their Bay Area premieres at MVFF.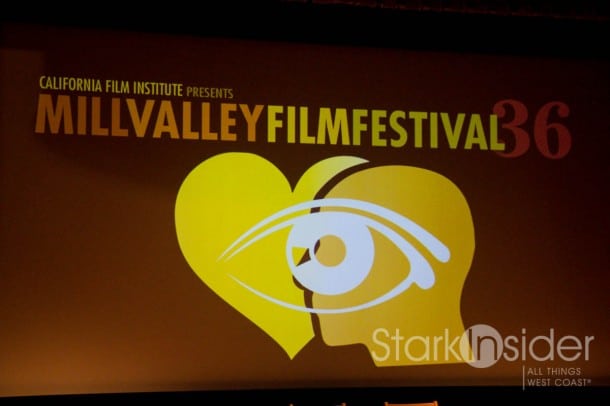 MVFF opens with two films on October 3, and runs 11 days.
Shot in black and white across four states, Alexander Payne's Nebraska stars Bruce Dern as a cantankerous father who thinks he's struck it rich, and Will Forte as the son who gets wrangled into taking a road trip. Both Dern and Forte are scheduled to appear at the screening which takes place at the Cinéarts@Sequoia cinema.
The Book Thief, based on Markys Zusak's best-selling novel, will screen simultaneously opening night in Corte Madera. Starring Geoffrey Rush (last seen at MVFF in 1996 with Shine) and Emily Watson as a young German girl who discovers that stories have extraordinary power to sustain the human spirit. Directed by Brian Percival (of Downton Abbey), the film is set for a November release.
It left me changed for days, and I've never felt like that before.
Noteworthy Screenings
As in past years, several tributes, and spotlights are scheduled. Director Costa-Gavras, actors Jared Leto (Dallas Buyers Club), Steve McQueen and Chiwetel Ejiofor (12 Years a Slave), Dakota Fanning (Effie Gray), and musicians Thomas Dolby and Mike Bloomfield will all be honored this year.
A tribute to actor/director/writer/producer Ben Stiller closes out MVFF on October 13th with a special screening of his new film The Secret Life of Walter Mitty (Christmas release).
"He's such a big star, you forget he has a big body of work as a director," noted festival founder and executive director Mark Fishkin at the press conference today in San Francisco.
Peter Coyote will interview legendary French director Costa-Gavras followed by a screening of his new film, and then reception.
"He's a game changer, and life changer for many people," said Zoe Elton, director of programming. "We're very glad to be bringing him to Mill Valley with his economic thriller Capital (Le Capital). There's no beating a master."
STARK PICK

Dallas Buyers Club

There's a lot to like this year; and perhaps this is the most star-studded line-up yet. One particular film that caught my eye was Dallas Buyers Club. I noticed that Elton and Fishkin were both emphatic discussing the film this morning  – passionately describing the "amazing" performances of the two leads. That would be Jared Leto and Matthew McConaughey. Based on a true story, it focuses on the unlikely bond that develops between a transsexual (Leto) and a homophobic, serial womanizer (McConaughey). MVFF is supremely well curated, so this is a film worth keeping tabs on.
Black America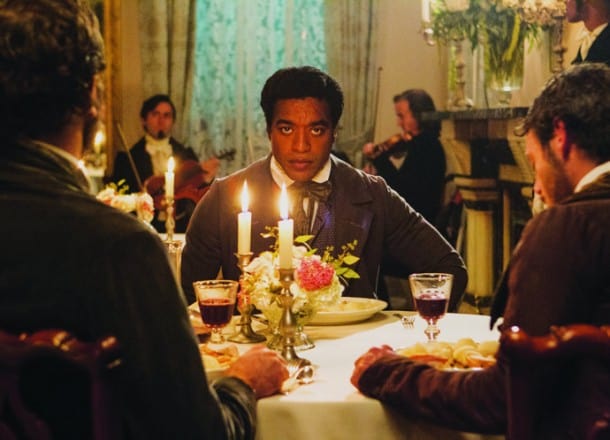 How timely (coincidence?) that one of the major themes that appears to have arisen in this year's docket is that of "Black America." With the Zimmerman story-line seemingly continuing in perpetuity we have Steve McQueen's 12 Years a Slave – the true story of Salaman Northrup, a free black man abducted into slavery in 1841. Both the British filmmaker and his lead Chiwetel Ejiofor will be on hand in what surely will be an emotional, intriguing evening of film.
"It left me changed for days, and I've never felt like that before. It's the pulse of what we're thinking about," said Elton.
The Young Veteran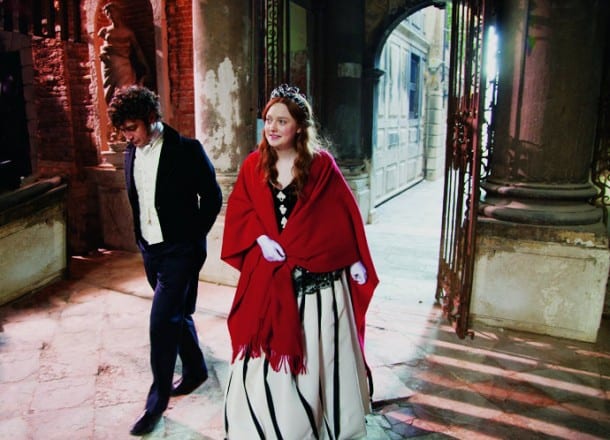 At 19, it might seem slightly unusual to describe someone as a "veteran," but that's exactly the case with Dakota Fanning. Check out her IMDB page and you'll find a long list of film and television credits for the Georgia born actress. Like Geoffrey Rush, MVFF36 also marks her return. A few years back she was here for The Secret Lives of Bees (2008). This time she'll be on hand for the screening of Effie Gray (director: Richard Laxton), another film based on a true story – do I detect a trend here? It's Fanning's first adult leading role.
Time to find your old Jaba the Hut Costume
Star Wars fans once again have something to cheer about. Each year it seems as if MVFF is throwing a party for an Indiana Jones or Star Wars film. And, sure enough, 2013 happens to be the 30th anniversary of Return of the Jedi (regrettably now called Star Wars: episode VI – Return of the Jedi). Look for stormtroopers, dreamy princesses, and laser-toting heroes soon on the streets just outside the Corte Madera cinema (October 7).
On Digital Film – The Story Rules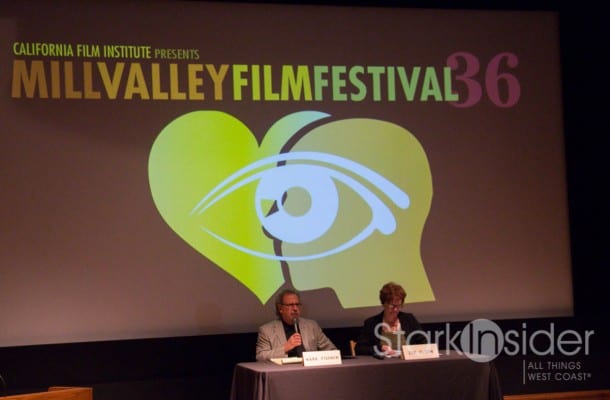 "Digital transition has happened," said Mark Fishkin during his opening remarks.
"Now that it's happened the industry–agents, distributors, independent filmmakers– have accepted this fact regardless of where these films will play, be it on an iPad, smartphone or big screen."
Regardless:
"Audiences are always one step ahead of the industry. They are looking for compelling story-telling, diversity in terms of art. The audience wants a diverse selection of films. That's where we come in."
"The frenzied award season probably won't go away. Many of these films will be part of that. Whether a film budget is $200 million or $200,000 it does matter — the audience still want great story-telling."
Dolby Atmos
Because this press conference took place at Dolby Labs, inside their tricked out screening room no less, it was probably no surprise that we were given a demo. And, man, it was pretty darn awesome. It was for something called "Dolby Atmos" (Not my favorite name). The minute or so trailer featured 360-sound, thundering (and I mean thundering) bass that was still clean, and incredibly specific sound placement for effects such as thunder, water, etc. as we sat, transfixed within the "hemisphere." Apparently the new technology has been used so far in 50 films including The Hobbit, Star Trek and Life of Pi. Only 4 or 5 theaters in the Bay Area are equipped, but I'd expect that number to increase as the industry continues to try to pull us out of our living rooms (hey, what happened to 3-D?!)
See you at MVFF
There you have it, a sneak peek at the 36th edition of the Mill Valley Film Festival. As in past years, Stark Insider will be working the beat, running from theater to theater, getting as many sound bites, interviews, and on location reports as possible. If this year is anything like the past, expect to see a few of these artists and films find their way onto the short lists of Academy voters.