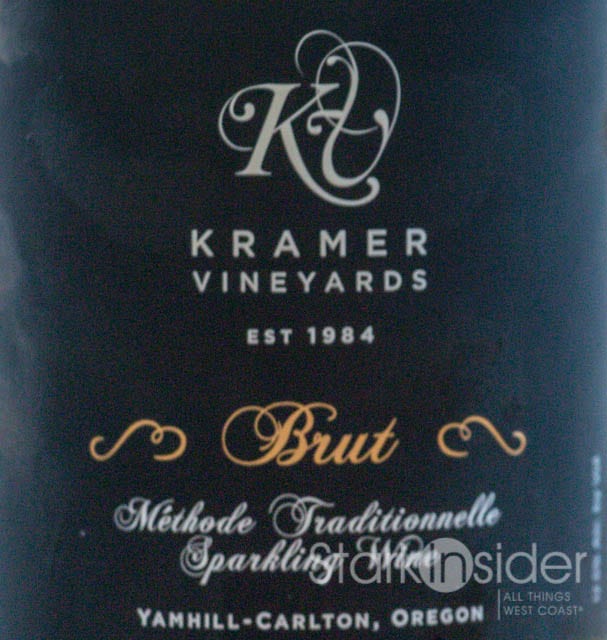 One of my favorite change-ups is to pop open a bubbly.
Sure, a nice champagne or sparkling wine is a perfect fit for that special occasion; but, it also makes for a wonderful weekend surprise, or just a reason to celebrate the end of the day, or life in general, or that certain someone, or a new episode of Mad Men, or … well, you get the idea. Bottom line: you needn't wait for New Years Eve.
Here's a dry, light sparkling wine out of Oregon that I quite enjoyed.
This Brut brings that crispness that makes sparkling wine so tantalizing, and refreshing on the palate. It's an '09 from Kramer Vineyards, a winery located (at 725 feet) in the northern part of the Yamhill-Carlton AVA in the Willamette Valley.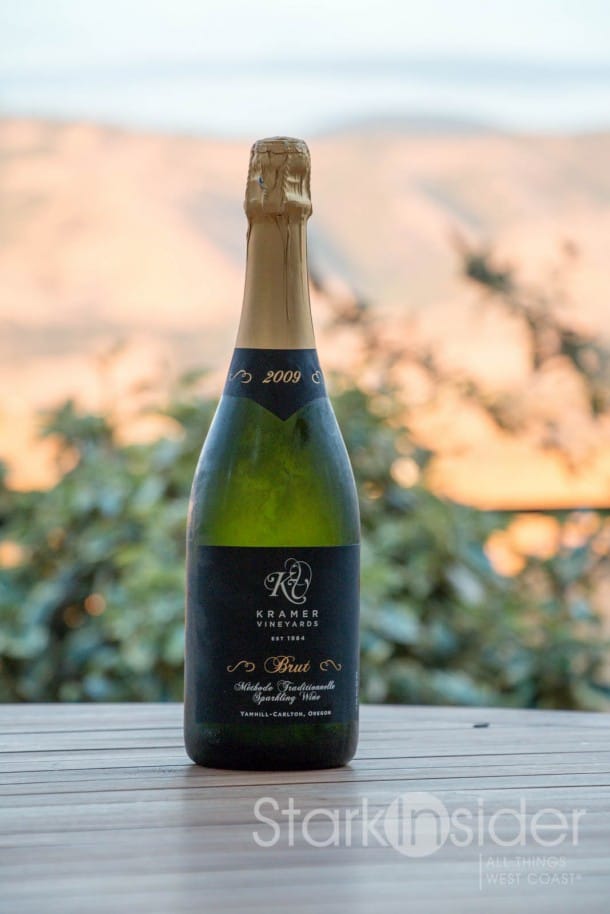 Now, I wouldn't confuse this with a Louis Roederer or Dom Perignon, but that's not the point. At only $26, this is an approachable sparkler that won't invite a phone call from your local Credit Union. If you're just stepping into the world of champagne and sparkling wine, this could be a simple, low-cost way to get started. If you're like me, you'll get even more of a kick if you invite over a bunch of friends, and ask them all to bring their own favorite bubbles. The taste is obviously one way to compare them. But look closely at the bubbles after you pour. There's a key there to unlocking the quality of a fine bottle. Compare across vintages (or NVs too!), brands, price points, and styles, and soon you'll begin to appreciate all the wonderful nuances to be discovered.
MORE FROM STARK INSIDER: Myth: Millennials are driving fine wine sales
Oh, and I'd be remiss if I didn't dare to suggest a food pairing tip.
One word: Sushi.
If you haven't, you must try some of your favorite rolls and sashimi with sparkling wine. I have no idea why (and I'm sure there's some science behind the reason), but it's the kind of pairing that invokes a state of gastronomic nirvana.
Kramer Vineyards '09 Brut

Sparkling Wine

Yamhill-Carlton, Oregon

Alc. 12.5%

$26 / 88 pts.