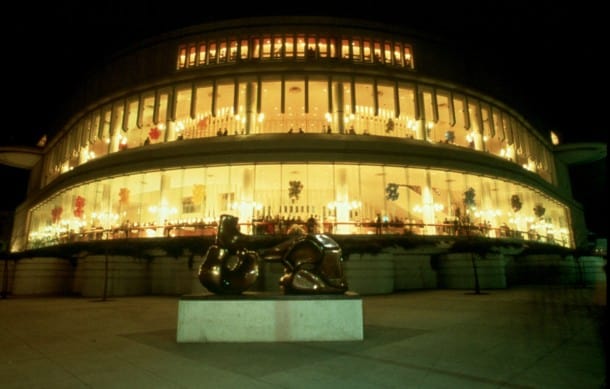 A thrum of excitement emanated from Davies Symphony Hall late Tuesday afternoon. Even the building seemed to vibrate with anticipation. Glancing up through the plate glass windows, I spied a gentleman opening champagne bottles. Early birds tricked out in black ties and bejeweled gowns camped in the café on Grove Street waiting for the dinner and pre-party.
This gala wasn't just any SF Symphony event, but 102nd season opener of the SFS – and MTT's 19th – and one of biggest fundraisers in the symphony's season. To usher it in, the symphony was joined by Broadway superstar Audra McDonald. In case the name doesn't ring bells, I won't bore you with her multiple Tony, Drama Desk, etc. awards. Suffice to say that she has one of the biggest, most generous stage personalities on this side of Yo-Yo Ma – and a voice so warm and lush with the most measured vibrato that even memories of her singing make me swoon.
However, as usual, I'm getting ahead of myself.  Just like a ball game, this season opener began with the Star Spangled Banner. Maybe it was the possible imminent events in Syria, or maybe it was all the champagne, but the audience wasn't shy about belting it out – one more part of the whole SFS love fest that marked the entire evening.
McDonald isn't a singer you appreciate; she's a singer you fall in love with
Delicious brain candy followed, with a piece by George Antheil (1920-1959). I confess, while I was unfamiliar with Antheil, the evening's offering was so striking that I'll be listening through his work on Spotify for months to come. Program notes indicated that of all American composers in Europe during the 1920's, Antheil was the one "who meshed most closely with the literary Lost Generation." While that may be his social moorings, it fails to capture the sense of Antheil's music at the edge of the 20th century.  The post-war edginess of Bartok hasn't hit yet … and briefly, there's time for a burst of exuberance, with edges of pathos and wandering thrown it.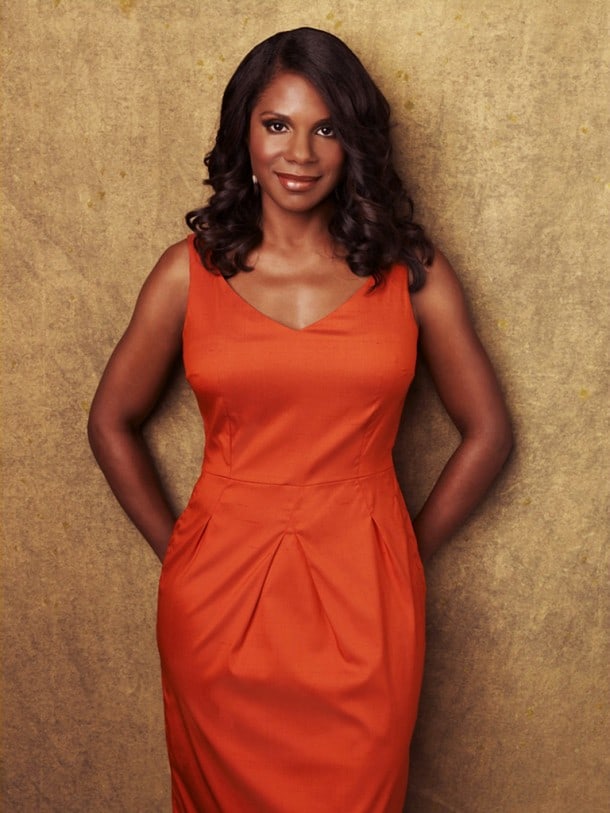 The evening's offering, titled "The Jazz Symphony" opened with snatches of Spanish fanfare, before, like a severely ADD child, focusing briefly on one disparate element after another, before smoothing out with a skittering piano solo by Robin Sutherland. This piece was a veritable crazy patchwork '20's jazz, included hard edges, soft edges, mechanistic sounds played against simmering emotion, with a soupçon of Stravinsky thrown in.
Save for an American in Paris, the balance of the evening was given over to Audra McDonald. McDonald isn't a singer you appreciate; she's a singer you fall in love with – which is precisely the effect she had on the audience.
Fittingly enough, the program opened with an all-Bernstein numbers (isn't MTT really our own Leonard Bernstein?). Her emotional range never ceases to amazing, bringing the audience to tears for numbers otherwise entirely maudlin, like Build this House from "Peter Pan." Overdone numbers like Somewhere from "West Side Story" become deliciously new again, as if you are hearing them for the very first time. In this first half, she brought down the house with "A Hundred Easy Ways to Lose a Man," from Bernstein's "Wonderful Town."
MORE SAN FRANCISCO CULTURE: Thanks Lotfi
The second half got even better, offering up a mix of Kander & Ebb,  Loewe & Lerner, and assorted other tunes from "Funny Girl" and "1776."  Protestations that she'd never sing I Could Have Danced All Night because too many other people already cover that song were naturally followed by singing it – and inviting the audience to join in. I'd be tempted to close with the cliché that she went out on a high note, but there literally were no other kinds.
Michael Steinberg (one of those geniuses who can quote Elias Canetti and Friedrich Nietzche in the same paragraph, and still be readable) reminds us:  this may be about business, but it's also "about words like attention, listening, meditation, reflection, remembrance, wit, joy, torment, delight, heart, brain, spirit."  This isn't just any music… and for that we should all be grateful to have MTT and the SF Symphony in our midst, making us smarter and reminding us who we are.