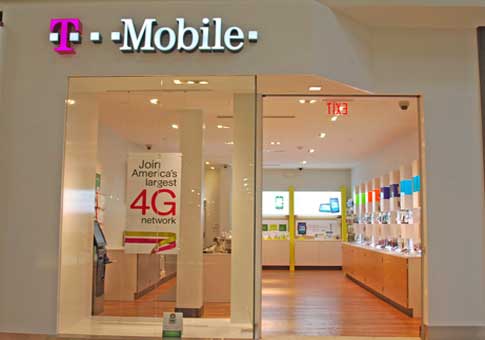 Wireless operator T-Mobile added 579,000 new customers in Q1.
Other highlights for the quarter which were announced today by the country's third largest carrier include: earnings of $1.2 billion which is 7.5% lower year-over-year; a churn rate of only 1.9%, T-Mobile's lowest since 2008; 34 million total customers at quarter end.
Many are paying particular attention to the results given T-Mobile's latest focus on an "un-carrier" initiative – plans that offer consumers that ability to purchase smartphone plans without the need for a contract (which typically require a two year commitment). The company announced that its new "Value and Simple Choice plans" now comprise 36% of its postpaid base.
"Our first quarter operating metrics and financial results are showing positive impact from the changes we began making in the fourth quarter. Branded customer net additions turned positive for the first time since the first quarter of 2009 and our postpaid business has demonstrated significant improvement," said John Legere, President & CEO of T-Mobile.
This is the first quarter that the carrier has offered the iPhone (it began selling it on April 12, 2013). Competitors such as Verizon Wireless and AT&T have offered Apple's flagship mobile device for years. T-Mobile sold approximately 500,000 iPhones. Though it's worth pointing out that this the iPhone was only available for part of the quarter.
[T-Mobile Q1 Results]