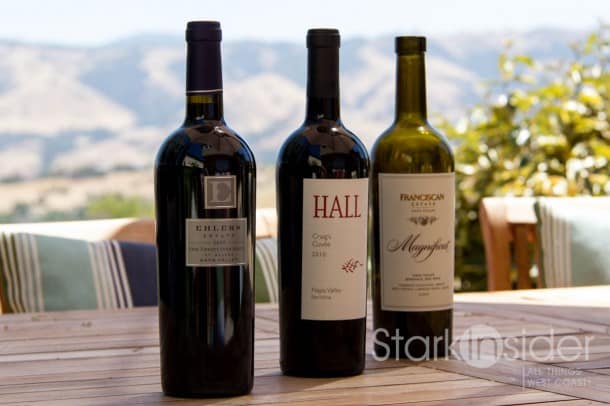 Here's a trio of classy Napa reds that ought to make your short list.
As seen standing proudly in the photo above, these are blends; a welcome opportunity to think outside the varietal this summer, and put your palate into the hands of some gifted winemakers. Wait, that doesn't sound quite right. Perhaps, it should really be "put your palate into the hands of master chemists". No, drab that. Or how about–awkward references aside–just give this trifecta a swirl at your next summer party and thank me later. Well, thank Ehlers, Hall, and Franciscan respectively.
What I like about blends is that they can really test, and showcase as the case may be, a winemaker's skill. Plus, varietals can be predictable. You pretty much know already what to expect from most Chards, Cabs, and Merlots. For the most part. So a blend can give your palate something different to enjoy, something often unexpected.
With summer fast approaching, these three standout reds are BBQ certified. They won't break the bank nor will they require a special drinking jacket or fancy tasting language to thoroughly enjoy.
One Twenty Over Eighty by Ehlers Estate (Napa Valley)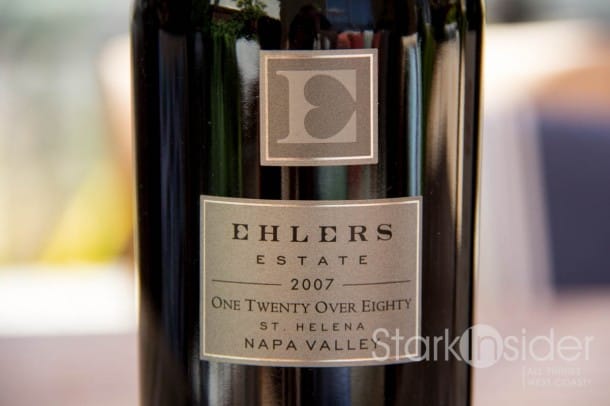 I'm a big fan of Ehlers' 1886 Cabernet. It's a bold, lavish wine that suits me well. I've laid down several over the years. But for something lighter, less intense, I'm really liking this (relatively) new red by winemaker Kevin Morrisey. If you visit the winery for any of their relaxing, food-filled events you'll likely find this one on offer, along with their whites. True, with 88% Cabernet it's not entirely accurate to call this one a blend, but its Bordeaux style ambitions are immediately evident.
Why the name? You should Google that. Good story. Good winery. Good cause.
Ehlers Estate One Twenty Over Eighty – St. Helena, Napa Valley
$45, 14.7% alc., 91 points
Top Gear personality: Tesla Model S
Craig's Cuvée by Hall (Napa Valley)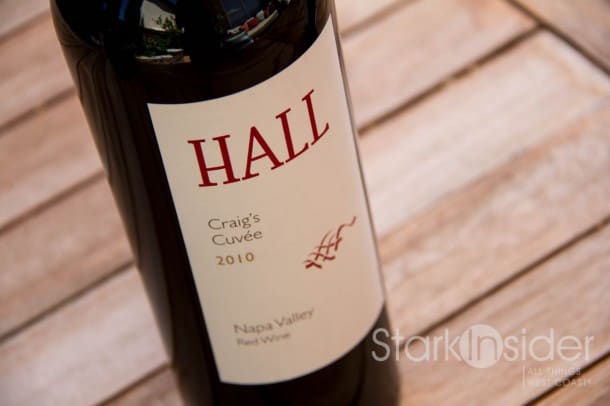 Fancy yourself an In-N-Out burger apprentice? Next time you fire up your Weber and get your grease on, consider pairing that mega cheeseburger with this blend named in honor of founder Craig Hall. It's proprietary they say. Then again, aren't they all? Semantics aside, what you have with this Cuvee is a classic mix of Cab, Merlot and Syrah with a dash of Cab Franc tossed in for good measure. Heavy bodied. Stands up well to big meats coming off the grill. Definitely look for it.
Hall Craigs Cuvée – Napa Valley
$35, 15.6% alc, 90 points
Top Gear personality: Nissan 370Z
Magnificat by Franciscan Estate (Napa Valley)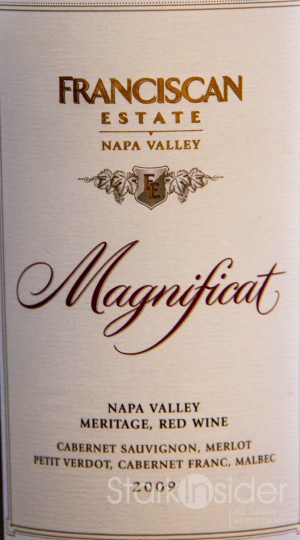 Of the three, I'm most familiar with Janet Meyer's eternal classic. Mastering the pronunciation "Mag-nif-i-cat" alone is worthy of some sort of drinking game. Again, this is Cab-based (64%), with Merlot, Petite Verdot, Cab Franc, and Malbec in supporting roles. A beautiful wine. The team at Franciscan has been producing this meritage for 25 years now, and it shows. I liken it to the Porsche Cayman – just rare enough, and accessible enough, but with undeniable pedigree.
Franciscan Estate Magnificat – Napa Valley
$50, 14.5% alc., 93 points
Top Gear personality: Porsche Cayman S