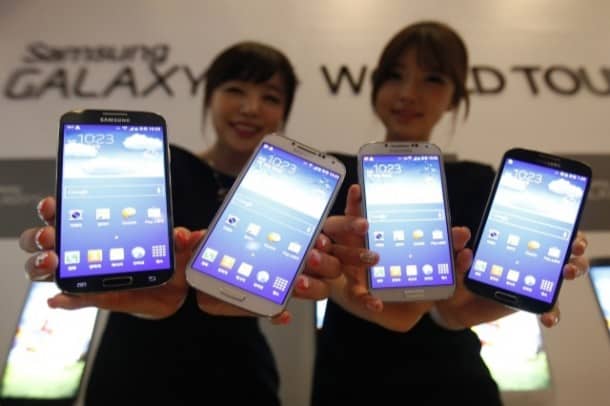 Though both are lauded Android smartphones, so far one is winning the race early in 2013. And that would be the Samsung Galaxy S 4.
Samsung reports it has moved about 10 million units so far – and will soon be the company's best selling smartphone ever, besting even the popular S3 model that preceded it.
Those results outpace its nearest, most visible competitor. HTC announced that it had sold 5 million HTC One devices (per WSJ). Not a bad tally. But it remains to be seen how much longer HTC will remain a viable player in a market that has seen Samsung and Apple rise to dominate.
Samsung could get another boost next month, when a special, non carrier-bloated version of the Galaxy S 4 hits the Google Play Store. At $649 the device will run pure Android, just like Nexus devices such as the LG Nexus 4. The direct to consumer offer–no contracts are required–will enable carrier choice, and possible continue to put pressure on carriers to come up with less restrictive plans. With its contract free plans, T-Mobile has already headed down this path.
Apple is expected to unveil new devices at its upcoming developer conference (WWDC) in June. Sources say that CEO Tim Cook could unveil a lower priced iPhone made of plastic (instead of the more expensive aluminum housings used in the current iPhone 5 and 4S models). It's unclear whether this type of entry level product will impact HTC and Samsung who have been focused on the premium end of the market.