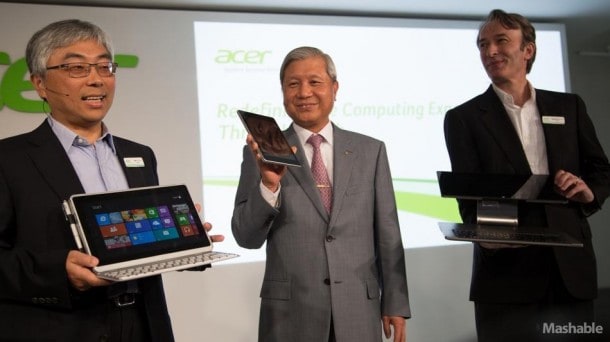 Acer is once again competing on price, something its been known to do in the past. Although the Taiwan-based electronics company revealed three products today–oddly, on a Friday–it was the Android tablet that should garner most attention.
Priced at just $169, the Acer Iconia A1 is an Android powered tablet with a 7.9-inch IPS display (the same size as an iPad Mini). Its closest competitor, the hot-selling Nexus 7 tablet made by Asus and sold direct by Google, sells for $199.
Other Iconia A1 specs: a 1.2GHz quad-core processor, 1,024 x 768 resolution, 8+ battery life, and built-in 3G wireless. Also, the A1 is quite svelte, coming in at just 11.1mm thick; though that still isn't as thin as the Nexus 7.
Predictably given its low cost, the new Acer tablet is made of plastic, and does not evoke the design aesthetic as witnessed on something like the class-leading Apple iPad (which starts at over 3x the price mind you).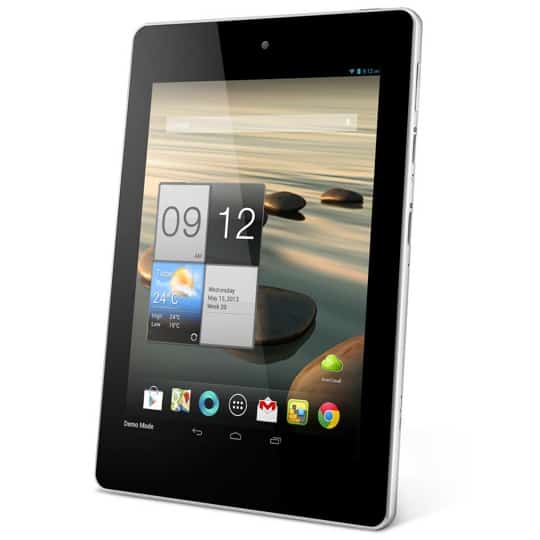 Two unknowns related to the Iconia A1 remain after the New York press event where it was unveiled alongside Windows 8-based ultrabooks: (1) the version of Android it will ship with; and (2) availability (UPDATE: it will be available in June).
Unlike Amazon, Google, and Apple, other manufacturers would appear not to have the same advantages when it comes to playing the low-cost hardware game. Typically the goal is akin to the razor-cartridge model: almost give away the hardware, but make money off follow-on sales. In the case of tablets, content is the name of the game – Amazon, Google and Apple drive top-line growth, and fuel margins by selling movies, books, music, magazines, and apps. A company like Acer, on the other hand, doesn't have that incentive. Scale could be their primary modus operandi. Time will tell if this business model is sustainable long term in the race to the bottom of the tablet market.