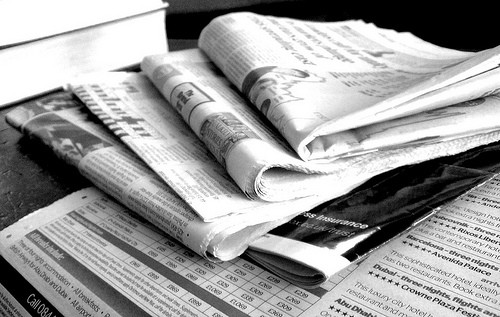 How has media changed with the advent of new information and media sources (Twitter, social media, etc.)?  How has it stayed the same?
How has this impacted the way that people receive news?
Those are just a few of the questions that will likely stir up some interesting discussion at a media day leadership panel here in San Jose on Thursday.
I've been invited to participate and am looking forward to hearing what others have to say about the transformation of media over the past few years, plus adding some of my thoughts and views on my experiences with publishing Stark Insider.
The panel is part of a broader, day-long "Community Leadership San Jose" event that will take place downtown at the offices of CreaTV. I'll be joining Charlie McCollum of the SJ Mercury News, David Vossbrink who runs communications for the City of San Jose, and Carolina Echeverria of Univision.
No doubt social media will again find itself front and center. But there's also many other interesting aspects to explore: the success/failure of paywalls, crowd-sourcing, finding "trusted" voices, the digitization of newspapers and magazines, and the evolving role of journalism.
I suspect the tragic events yesterday in Boston will be discussed too. I first learned about the Marathon bombings through Facebook when someone shared a photo. That was followed by many "are you alright?" types of postings that clearly indicated something worrisome was happening. I then checked Google News for the headlines, before finding a CBS live video feed on Twitter that I followed for 30 minutes as the heart-wrenching aftermath unfolded. Fortunately these same tools are being used the day after to recount acts of heroism, and to chase down the perpetrators.
I'll post my thoughts on the panel days later, and share some of the insights gleaned. One thing I've learned about being on the publishing side: content never sleeps.