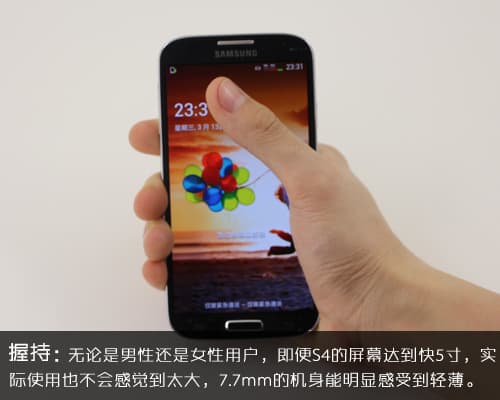 The much hyped Android smartphone hasn't been announced, let alone even shipping, yet there's already a review. The Verge is going to be upset: this one is 10 (!) pages long.
Samsung Galaxy S4 fans will want to check out what IT68 has to say about the flagship phone. Along with the review, there's an assortment of respectable photos that should give you a good idea of what to expect from Samsung's upcoming announcement today in New York City.
If you can read Chinese (Simplified Han) then you'll have no problem reading the details about the S4, otherwise click on the translate button and let Google take care of it for you.
Design-wise, it looks every bit the successor the S3 which launched Stateside last summer.
One concern the reviewer notes is the scratch-prone plastic (from Google Translate):
"Unfortunately, the Galaxy S4 indeed use the plastic with a sharp object test, we found very easy to hang out scratches, abrasion resistance is very general."
Or another translation: it scratches easily.
See example of scratches in this photo: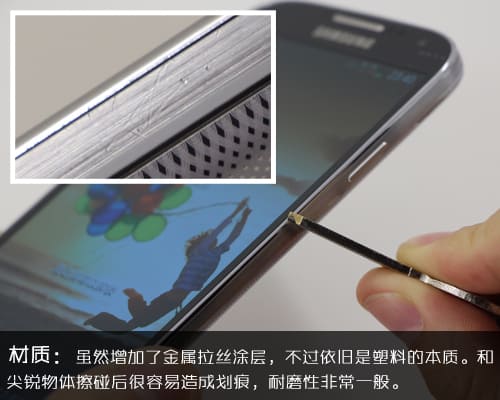 And even goes so far as to suggest, that with the silver trim around the edges, Samsung is borrowing design cues from BlackBerry (of all people).
It also seems as if IT68 hopes that Samsung "improve the software" – apparently what they tested is not yet optimized for the eight-core processor.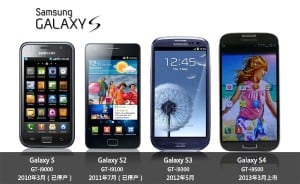 All-in-all, there's not a whole lot of surprises here. Despite the length of the review, the S4 has already been leaked so many times, and in a fair degree of detail, that, unless Samsung has a few tricks up its sleeve, it's likely fair to say: the S4 is an evolutionary step in the Galaxy S story.
[IT68: Review of Samsung Galaxy S4 Android smartphone]