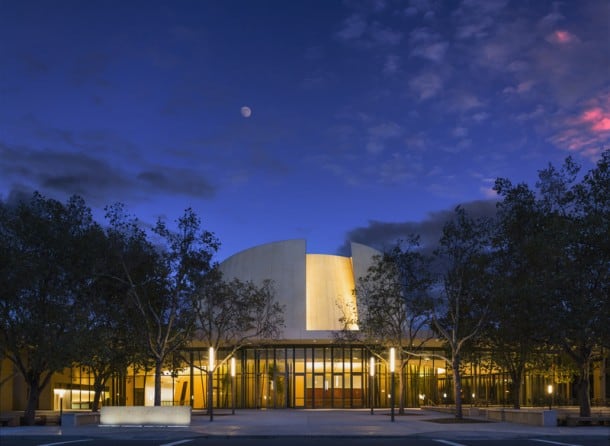 The current Philharmonia Baroque Orchestra's concert, titled 'Italian Violin' brings us back firmly back to the Baroque. While the PBO's forays out of the Baroque are always interesting (e.g. Haydn's "Trauer" in last month's concert), remaining on home ground allows them to deeply develop a particular set of ideas – which is precisely what they did in this recent concert. Unlike previous events, the group of PBO musicians appearing at this concert was smaller, lacking winds, brass, and the beaming presence of Maestro Nicholas McGeegan. However, their program was so deliciously lithe, humorous and accessible that even those who might think Peroglese was a type of pasta could not help but be stopped in their proverbial tracks.
This was far from an academic performance but one with warmth, grace, and fun – a word not often used in the concert hall.
The 'Italian Violin' could be described as an exploration of the development of the concerto in the late Baroque. The evening started with the Concerto Gross in D Major, Op 6. No. 1, by Arcangelo Corelli, in which two violins played against a continuo line. Corelli is the natural place to start such an exploration because his concerti grossi provided the model that everyone else followed. However, the PBO programming didn't leave the idea there, but developed it with works with an increasing number of soloists, including those by Locatelli and Giovanni Mossi, which paired a mind-blowing four solo violins against the strings and continuo.
Alternately, the 'Italian Violin' could be described as plumbing the late Italian Baroque, as it included other works by Vivaldi and Pergolese. The PBO took this approach recently in a concert that primarily featured English Baroque musicians. Here, however, the time interval was even more compressed as Corelli, Vivaldi, Locatelli, Pergolesi and Mossi were contemporaries, all dying within 51 years of each other.
However, focusing on such academic details would miss the point all together. Not only did Rachel Podger, Elizabeth Blumenstock, Katherine Kyme and Carla Moore perform with clarity,  fluidity, and unrelenting good humor, but the stellar acoustics of the Bing made every riff sound exquisitely articulated. This was far from an academic performance but one with warmth, grace, and fun – a word not often used in the concert hall.
ALSO: Behind the Scenes at Beach Blanket Babylon (Plus: 300 Gay Guys!)
Their performance  was all the more appreciated in the complex works by Giovanni Mossi and Pietro Locatelli. Giovanni Mossi remains a cipher who is altogether absent from the Oxford History of Western Music and the NPR Listener's Encyclopedia. Naxos provides a lamentably short listing of his works. A quick search of Wikipedia nets two sentences and a short list of 6 works, which, unlike the listing on Naxos, mentioned the evenings' concerto. However, his Concerto for Four Violins in G Minor provided some of the most enjoyable moments of a very enjoyable evening. Like the other pieces of the evening, its movements were organized in a slow-fast-slow-fast sequence. However, unlike most of the other pieces of the evening, the solo passages tossed back and forth between the four violinist were  matched by  intense violoncello passages played by Phoebe Carrai.
Strikingly different in tone from other works of the evening, L'extravaganza by Vivaldi was a delightful encore treat.