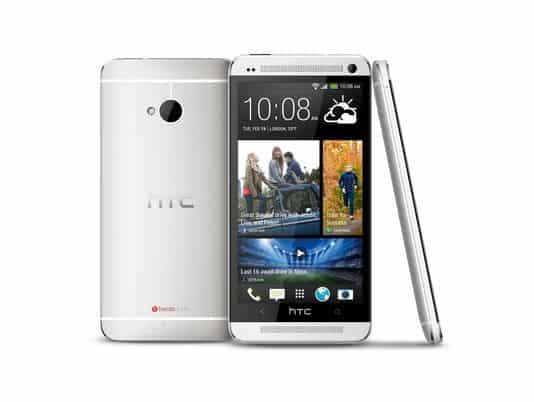 HTC has cranked its design up a notch, and left crowds today in New York City and London with collective jaws on the floor. The Taiwanese smartphone maker needs a hit, and it's banking on 'One' – an umbrella brand it will use to help catapult the brand back into the public consciousness.
Featuring a 4.7-inch Super LCD with 1920 x 1080 resolution, the HTC One will hit T-Mobile, Sprint and AT&T in March (from what I can tell it will not be landing on Verizon, at least not initially).
Other specs of note: quad-core processor (Qualcomm Snapdragon 600), 2GB RAM,  a 2.1-megapixel front-facing camera, a "HTC Zoe" camera with Ultra Pixel in the rear, Android Jelly Bean (4.1.2) and 4G LTE. One will come in 32GB and 64GB configurations, and will be available in silver and black.
Some may be disappointed to learn that the One's 2300mAh battery is non-removable, and there is no MicroSD expansion slot for increasing memory capacity.
The phone measures 5.4 by 2.7 by 0.36 inches and weighs 5 ounces.
HTC has thrown in some interesting features sure to garner consumer interest:
— BlinkFeed is a Windows Phone-esque tile-based interface included as part of a revamped (and very pretty!) HTC Sense interface.
— Unlike most smartphones, the One includes two speakers, one at top, and the other at the bottom.
— The frame is all-aluminum
— "Zoe" (zoetrope,) records three seconds of video every time you take a photo
— HTC SenseTV can control set-top boxes though a built-in infrared blaster
According to Gartner HTC owns about 4% of the smartphone market. Sales were hit hard last year (down 26%) from tough competitors such as Google (LG Nexus 4), Apple (iPhone 5), and Samsung (Galaxy S III).