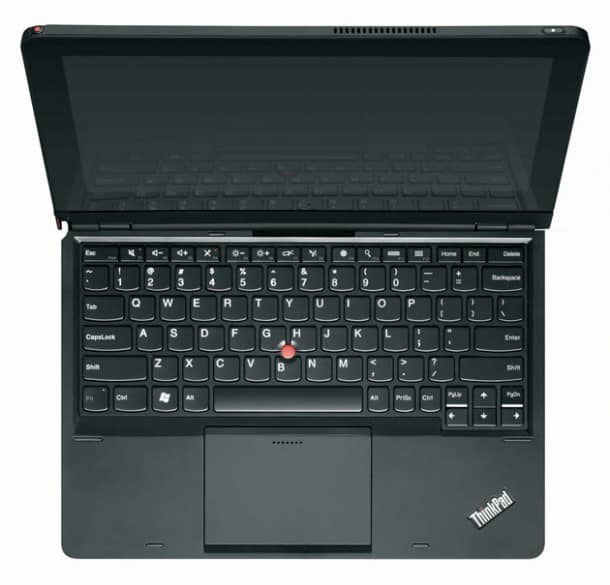 Lenovo has added (yet) another device to its burgeoning line-up of Windows 8 tablets, laptops, and assorted transformer/hybrids. Dubbed ThinkPad Helix, this one may be our favorite acrobatic device yet. Featuring an 11.6-inch touch-based display, it's a full-on laptop with that winning keyboard design Lenovo is so well known for that can also "Rip and Flip" and serve double duty as a tablet.
Helix weighs under 2 pounds (this is very competitive as the tablet-only iPad weighs 1.4 pounds) and 3.7 pounds with the keyboard. But thankfully I discovered it's no lightweight when it comes to performance. Lenovo tells me the panel is IPS (1920×1080), and better yet the processor is an uprange Intel i7. Also they keyboard is spill-resistant, and NFC is on board.
ALSO: Lenovo X1 Carbon or MacBook Pro?
The trackpad is glass. Battery life is rated at an impressive 10 hours.
About the only downside to Helix that I can see so far is the price. Lenovo says it will ship in February for $1,499. That's over twice the price of a Surface tablet running Windows RT (though a far less powerful device), but comparable to well-equipped, premium portables from others like Samsung's Series 9 ultrabooks.
So far we like what we see, and pending a full review model could be the best, most versatile Windows 8 hybrid yet.