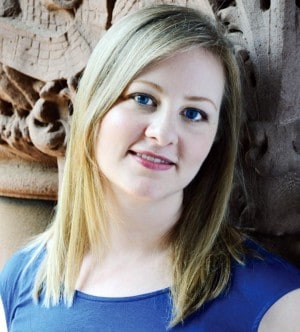 Glossy mailings about the summer program from the American Bach Soloists stay on my desk well into the autumn, tacked on to a wish list of events that time never contorted enough to accommodate. However, I didn't appreciate just how much I'd been missing until Saturday when I caught their performance in Berkeley.
Like the Philharmonia Baroque Orchestra, American Bach Soloists are a historically informed orchestra that relies on period instruments or copies thereof. A pianist friend described them "as simply the best," which was confirmed by their Berkeley performance of the St. John Passion.
A passion is vocal work describing the events surrounding the crucifixion of Christ. These lengthy, complex works were often performed on Good Friday. The St. John Passion was intended to be performed in two parts, separated only by a sermon that probably gave the singers a brief opportunity to refresh themselves. Sung in German, the St. John Passion is invariably compared to Bach's St. Matthew Passion. Generally construed as the more emotional work, it takes the audience from the capture of Christ by Roman soldiers to his crucifixion and ends with a final Kyrie-like chorus.
Tenor Aaron Sheehan sang the part of Evangelist, who guided the audience through the Passion. His clean phrasing and precise articulation rendered this an exquisitely modulated performance, as he balances moments of drama with emotional anguish. The very cleanness of this performance made it easy to see how parts of the music were related across the entire performance and provided enormous contrast to the more ornamented arias that were informed by the increased popularity of Italian opera. Some of the most musically interesting moments of the evening involved his exchanges with Pilate, sung by baritone Joshua Copeland.
MORE BAY AREA: Harrison Ford, Salman Rushdie to be honored at Cinequest Film Festival
The voice of baritone William Sharp sang the role of Christ contrasted perfectly with that of Sheehan. His voice holds you in his grasp, and through it restrained manner leaves room for the listener to react.
Equally striking was countertenor Brennan Hall who sang various arias. His powerful performance of No. 30 (Es ist vollbracht!) was particularly gratifying as his voice soared above the accompanying viola de gamba and violins.
Musical director Jeffrey Thomas is a treasure to music lovers, especially those who want to learn more about this music, because he takes the group's role as educators so seriously. The American Bach Soloist web site  even features free-streaming of most titles.
The next concert in early March features works by Bach, Handel and Vivaldi. This looks particularly interesting as it combines choral works and non-choral works.