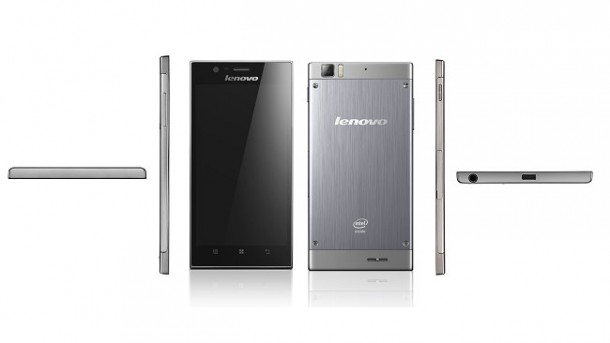 Lenovo has taken the wraps off its new Intel-powered Android and it looks fantastico. Dubbed the K900 and powered by an Intel processor (a rarity these days), the smartphone features a large 5.5-inch IPS display which squarely places it in "phablet" territory. This is not a bad thing: witness sales of the Samsung Galaxy Note I and II which have surprised many analysts and observers.
With a 6.9mm profile, Lenovo claims the new K900 is slimmest in its class. Other specs made available, aside from the Intel Atom chip (Clover Trail+) powering the phone, include a 13 megapixel camera featuring a F1.8 wide aperture lens (a first according to Lenovo) and a lean weight of just 5.7 ounces.
As is increasingly the norm, the screen, like the ones seen on the recent HTC Droid DNA and Sony Xperia Z, runs at 1080p HD, and is protected by Gorilla Glass 2.
ALSO: X Marks the Spot for Google
The design — predominantly polycarbonate and brushed metal —  is quite breathtaking. It's a nice break from the standard black slabs we've seen in recent months and at CES. Lenovo calls it "stripe ID language" with the goal of emphasizes the thin body – if you squint a bit you might even see a bit of Sony here.
Unfortunately for U.S.-based Android fans, there's no word on availability here. Lenovo did say the K900 will be available in China in April, and then in "select regional markets" thereafter. Another unknown is what version of Android Lenovo will ship with the device. Odds are it will be a variant of Jelly Bean.
So far we like what we see. If it's one thing Android smartphones need, it's a step up in design and aesthetics. Google X phone: are you listening?