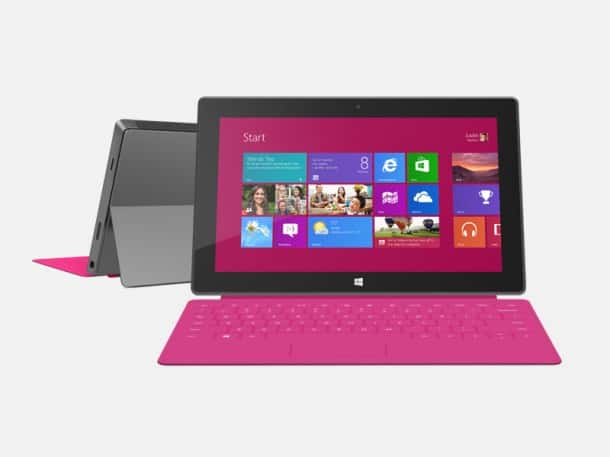 Turns out there may be a real reason why we haven't seen big crowds or line-ups at Microsoft Stores — despite confirmation by John C. Dvorak that they are in fact larger than their Apple counterparts, hence reducing that crowded feeling effect.
First, we learn Windows 8 is a slow seller, and now it looks like the Surface RT tablet isn't the year end hot seller Microsoft had hoped for.
According to Digitimes, Microsoft has cut orders for the Surface with its supply chain partners by half. Originally calling for 4 million units before year end, the order now stands at 2 million. By comparison, Apple sells just under 5 million iPads per month.
ALSO: Yin and Yang: Nintendo Wii U sells out, Microsoft Windows 8 sits on shelf
Per the report, this could potentially impact how Microsoft thinks about pricing related to the upcoming Surface Pro model (which unlike RT runs the full version of Windows 8), "The sources also noted that Microsoft may consider reducing its Surface Pro price to attract more consumers; however, such a decision may put the already awkward relationship between the software giant and notebook vendors in an even worse situation."
There are many possible reasons why the Surface is not selling well. Price may well be at the top of that list. Starting at $499, Microsoft has positioned the 10-inch tablet the same as the Apple iPad. Both Apple and Microsoft sell entry models for the same price, though the Surface includes 32GB storage (though only 16GB of it is useable), twice that of the iPad. Many suggest Microsoft should have undercut Apple, by going to market at $399 and/or including the well-received Touch Cover keyboard which transforms the tablet into a laptop.
[Oops: yes, I'd like 32 or even 16GB "RAM" on my next tablet too! I've corrected article to indicate this is storage, not RAM – besides didn't Bill Gates once say 640K of memory would be enough for anyone?]