Here's your weekly outlook for Bay Area stage and theater.
On Stark Insider's radar in the coming days is a live performance featuring one of our favorites, Pink Martini, on stage at San Francisco Symphony, a Christmas tradition in San Jose, a musical at 42nd Street Moon about a charming heel with big plans, and an opportunity to sail down the Mississippi in a Mark Twain classic at TheatreWorks in Palo Alto.
[Get the scoop: San Francisco Bay Area Theater Guide]
And because we love a juicy theater quote here and there:
"Movies will make you famous; Television will make you rich; But theatre will make you good." ― Terrence Mann
Pink Martini
San Francisco Symphony (Conductor: Donato Cabrera)
Performances: Wednesday, November 28 and Thursday, November 29
Celebrate the holiday season with the 12-piece ensemble Pink Martini, performing with the San Francisco Symphony. Their all-inclusive, multi-cultural concert showcases an intoxicating mix of cabaret, samba, and jazz. Enjoy the band's popular favorites along with holiday classics such as "White Christmas", "Silent Night", and more!
A Christmas Carol
San Jose Repertory Theatre
Opens: Wednesday, November 28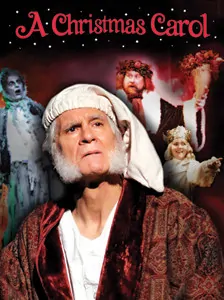 Rick Lombardo's musical adaptation of this classic holiday story is a feast for the senses, full of popular Victorian carols, lavish period costumes, and actors playing over a dozen traditional instruments.
Pal Joey
42nd Street Moon, San Francisco
Opens: Saturday, December 1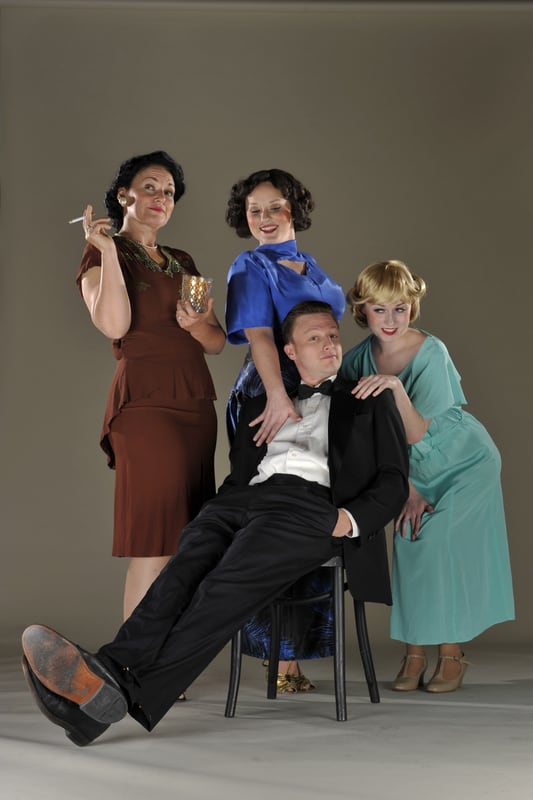 Joey Evans–"Pal" Joey, the charming heel with big plans–is back to take Chicago for  wild ride as he schemes to get to the top of the nightclub business.  John O'Hara's tough-as-nails book is based on his epistalotory stories that appeared in The New Yorker, and Rodgers and Hart's spectacular score includes many of their timeless classics–I Could Write a Book, Bewitched, Bothered and Bewildered, You Mustn't Kick It Around, Zip, and In Our Little Den of Iniquity.
Big River
TheatreWorks, Palo Alto
Opens: Saturday, December 1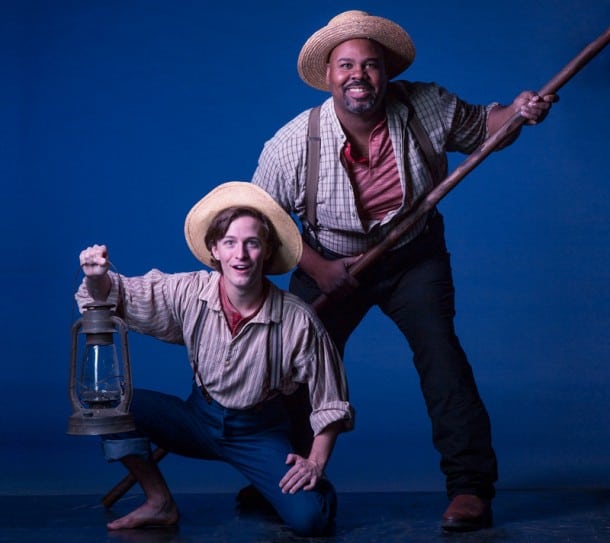 Hilarious and heartwarming, Mark Twain's classic Huckleberry Finn sweeps down the mighty Mississippi, where runaways Huck and Jim discover a friendship that defies convention and defines the American dream. Propelled by an infectious, award-winning score and a dazzling array of unforgettable characters, their uproarious adventures chronicle the best and worst of our heritage in a joyously theatrical journey sure to delight the entire family.
As always we hope to see you back at Stark Insider for all the reviews, plus more photos, interviews, and coverage of the Bay Area live performing scene.
Now Playing:

'The White Snake' at Berkeley Rep is Visually Ssssssstunning

Finding 'Another Way Home' at Magic Theatre, San Francisco
Let the show begin…