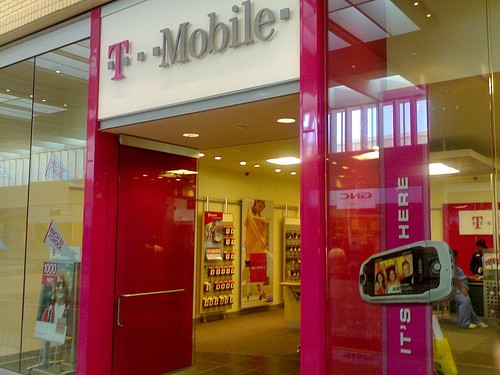 T-Mobile, the fourth largest carrier in the US (following AT&T, Verizon, Sprint) with 34 million customers, will merge with its smaller competitor MetroPCS. The announcement comes closely after AT&T's failed $39 billion takeover bid of T-Mobile in 2011.
Deutsche Telekom AG will own 74% of T-Mobile USA when the deal consumates, while MetroPCS shareholders will receive over $1.5 billion in cash.
According to analysts, the combined company will revenue of $24.8 billion and 42 million subscribers.
"The two companies, being smaller players, have struggled to compete," said David Heger, an analyst at Edward Jones & Co. "Being a larger player, you might be able to gain access to some of the more popular handsets. You might also see some network cost benefits."
T-Mobile has continued to lose customers to its larger competitors, notably AT&T and Verizon Wireless. Over the past 8 quarters the company lost about 2.8 million contract customers —  more than 10 percent of its subscriber base.
One stumbling point is T-Mobile's lack of access to Apple's white-hot iPhone. Unable to compete with the latest mobile handset has forced the carrier to focus on price, including a range of low-cost Android-based handsets.
For now it appears that the new entity will operate the T-Mobile and MetroPCS as separate divisions.
The deal is still subject to shareholder and regulator approval.