If you're willing to spend a bit more, and value quality sound and sturdy construction, add these Jays a-Jays One Plus headphones to your shortlist. Having tested so many of these in-ear buds over the years, it takes something unique to stand out from the crowd and grab my attention. Such was the case here.
The first thing you'll notice is the flat cable. It works as advertised and prevents tangles (thankfully!). In addition, Jays' engineers were thoughtful enough to use a solid l-shaped connector for the 3.5mm jack. Although I have yet to put it to the test of time, I suspect this design will do well to eliminate the dreaded connection issue normally associated with jacks that jut straight out.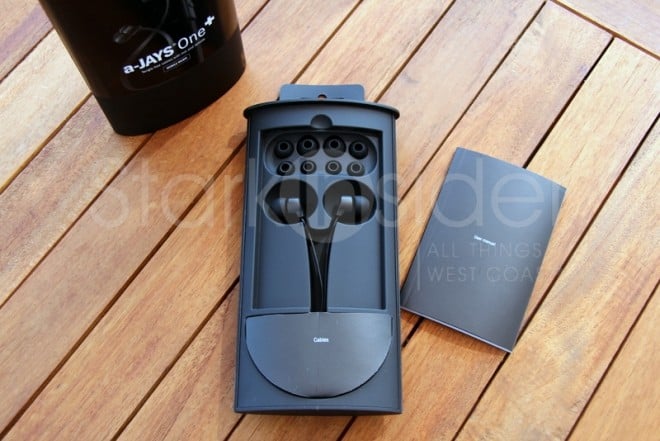 Less obvious, but incredibly useful, is a one-button remote with integrated microphone. I was suitably impressed by the amount of control I could harness with it. Using a variety of single- and double-clicks and hold combinations enabled me to pause, advance tracks (or go back), adjust volume, and take phone calls while testing the headphones on a Samsung Galaxy S II Android smartphone with the Google Play Music app. Be sure to download the JAYS Headset Control app from the Google Play Store to take full advantage of all the controls.
Most importantly: the sound quality delivers. We were uniformly pleased with the balance. Bass-crazies might want to steer clear. You're not going to find overly distorted bass with these Jays. But that's a good thing in my books. Instead, I'd describe the sound as clean and neutral. I was able to adjust the EQ and dial in beautiful sound for a variety of music I sampled, including classical (Brahms), Pop (Peter Gabriel, Lady Gaga), Country (Johnny Cash), and Rock (U2, Nine Inch Nails). Separation rocks too. A lot of phones in this range have narrow range, and tend to mush everything into the mid-range (which drives me nuts). Not so here. I compared these to a bunch of others we had lying around the labs, and these are easily in the top three sets I listened to over the period of a couple of months.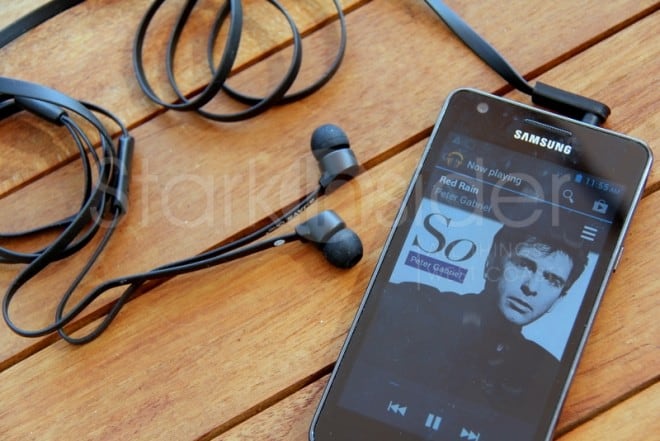 One minor thing to watch for is a slight occurrence of cable noise (i.e. microphonics). I discovered that others have encountered a similar issue. It's hardly detectable, and is likely a non-issue for most, however, it's worth pointing out. This phenomena, it should be noted, is not unique to the a-Jays, and most are far worse.
Jays generously includes 5 sets of sleeves (XXS – L). The set that ships installed fit perfectly for me.
If you've got a new iPhone 5 or Android such as the Samsung Galaxy S III or HTC One X, do yourself a favor and ditch the stock headphones, and add these Jays to your list of potential replacements.
The Jays One+ headphones list for $59.99 but shop around online and you can find them for less.