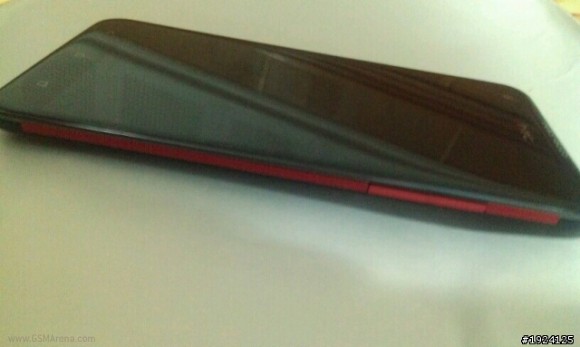 HTC will reportedly make a Google Nexus smartphone featuring a 5-inch display. If the rumor plays out entirely to plan, it will ship this December with Android 4.1.2 (Jelly Bean with bug fuxes) and come in an unlocked version available direct from the Google Play Store.
This most encouraging news comes way of GSM Arena. Word is the new flagship Android will be called the DROID Incredible X – though it would seem more plausible if it were called the Google Nexus 5.
Specs include a full 1080p HD display and a quad-core Snapdragon S4 Pro processor. Yes, that would be quad-core in an Android smartphone.
Also: a 2,500mAh battery, 64GB internal memory and LTE connectivity.
Per GSM Arena, "Our tipster tells us this info comes from a very reliable source within HTC but, once again, there's no way of confirming its legitimacy."
The 5-inch display would put the new Nexus in the so-called "phablet" category- a device with a screen big enough to slot in between a small tablet (at 7-inches) and a standard smartphone (typically at 4- to 4.65-inches).
If it happens, I'll be the first in line for the new HTC Nexus. Spec-wise it's a winner, and a bigger display is always welcome.
Thankfully when I finally upgraded my OG Droid (2009) I went with an unlocked Nexus (a beaut of an Android – click here for my take on how it compares to the Galaxy S III) for the very suspicion that we would see a slew of new Nexus devices this fall; that way I could upgrade without fear of ETA, and port to whichever carrier I fancied (currently on T-Mo). I've heard that we could see a Nexus line-up, with more than one model available. So perhaps the HTC Nexus 5 is just one of a series. Per BGR, Samsung, Sony, and LG are also rumored to be prepping Nexus devices. A tantalizing prospect. Let it be so.