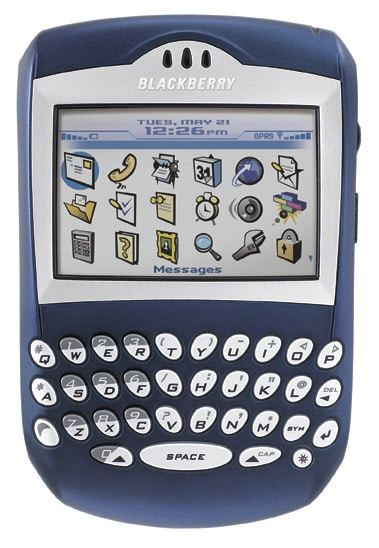 How about RIM re-tools its BlackBerry brand as a flagship option for Enterprise Android?
Crazy idea? Assuredly. Then again, based on RIM's latest financials, throwing a Hail Mary is not entirely out of the question. The company needs to make major strategic changes, not simply follow the continued path of financial destruction.
Currently RIM makes both hardware and software. A devastating scenario for a company with increasingly limited resources, and in the throws of downsizing (management just announced it will layoff 30% of the workforce, or about 3,000 employees). In the consumer mobile space it appears that only Apple can pull off the vertical integration move. Even Google relies on partners – though, granted, its Motorola Mobility acquisition changes that. Both of those companies, however, are sitting on massive cash reserves and are profitable.
Though its loyalty is plummeting, RIM can still bank on a die-hard base of customers who love its chiclet keyboards, business-class design traditionally found on BlackBerries. Many a BB is still seen on Capitol Hill. No doubt, the App Parade, led by Apple and the iPhone, but followed very closely by Google and Android, is rapidly suffocating RIM, but the company has a core business it should retrench to, and embrace.
So why not? RIM should abandon its in-house mobile operating system, and license it from Google instead, and start making enterprise-class smartphones running Android.
If you think that sounds foolhardy, consider how well that strategy has served Samsung in the consumer space. Galaxy S III sales have been off the charts, second only to the Apple iPhone 5 in terms of buzz, retail turnover for 2012.
Just as Samsung skins its smartphones with TouchWiz, RIM could skin an enterprise version of the BlackBerry. It would come set to go with VPN, corporate email, enterprise cloud.
Though I propose RIM abandon its OS, under this radical scenario it would still make messaging servers, and sell those into IT organizations across the Fortune 500. That would continue to be its secret sauce, and the ticket for lucrative, large deals. Security, performance, and application integration could be defining points that help the company win business against the consumer-focused players such as Apple and Samsung.
Like Amazon, RIM could open an enterprise-class App store built on Android. Apps would be highly vetted, and scrutinized so that they meet the highest enterprise standards for security, performance, and scale where necessary.
Would it work?
Odds are extremely long, of course, and for a plan as extreme as this to have any chance of success would have required its execution at least 18-24 months ago. Instead, CEO Thorsten Heins appears to be doubling down on the current strategy which involves vertical integration; making both hardware and software. For a company on the ropes that appears to be a recipe for disaster.
This is a market dominated by Google ($249B market cap) and Apple ($628B). And Samsung ($198B). Then there's Microsoft ($258B) in the wings with its Windows 8 campaign set for a big Q4 launch. How on earth will a small declining tech company like RIM ($3.8B) rebound without thinking outside the box?