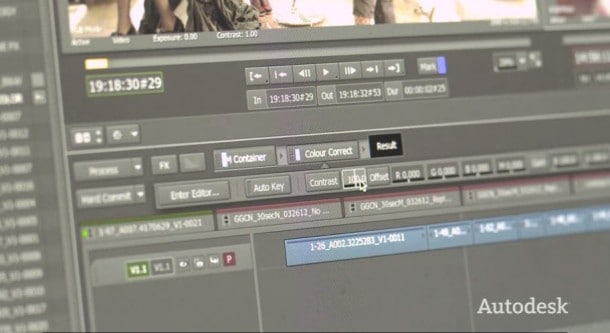 In advance of the International Broadcasting Convention (IBC) here in Amsterdam, Autodesk is generating significant pre-show buzz with its unique approach to video editing.
Not only is Autodesk Smoke 2013, a radically redesigned professional video editing and effects suite, attracting strong interest from those otherwise attached to Apple Final Cut Pro and Adobe Creative Suite, but it's also garnering interest in the way the company is shaping the software's ultimate development.
Autodesk has been closely collaborating with thousands of editors working in broadcast, cable and corporate video to guide the development of the software. Across the globe, they've been invited to download the software, contribute feedback, and attend training events. With an extended pre-release trial, the idea is for Autodesk developers to incorporate feedback to help improve the software.
Smoke 2013 integrates high-end effects tools within a standard nonlinear editing workflow at a cost of $3,495 USD. The software will ship later this year.
IBC, which runs from September 7 to 11, marks the first public viewing of the pre-release trial version 4. The current trial version of Smoke for Mac can be downloaded here.