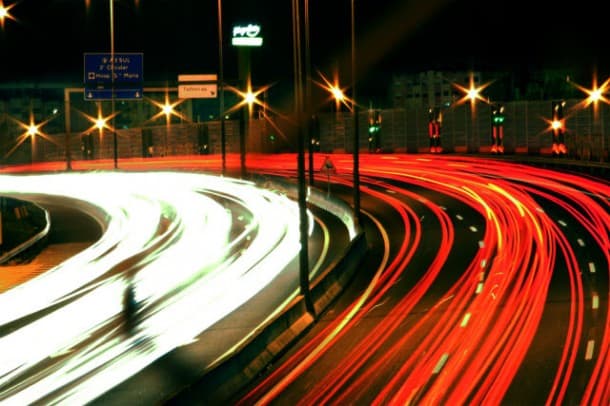 BY START-UP STANDARDS, Dyn (pronounced like "dine") has been around for a lifetime, and them some. Founded in 1998 in a college where the "boardroom was the cafeteria" the company survived the downturn, and now finds itself — with some 14 million users including enterprises, small businesses and individuals — in the enviable position of managing growth. Dyn (or Dynamic Network Services) is an infrastructure service that companies use instead of purchasing costly hardware. Partly it's an outsource play; Dyn's servers help securely control the flow of Internet traffic, including email which lessens the burden on IT. Ultimately, it helps reduce risk and overhead. I'm even a customer, and use it to route an external web domain to our security DVR system at home.
But the cloud is a busy place these days, so I wondered what was on CEO Jeremy Hitchcock's mind. This may well be the first of our 5 Questions series that features a company not based in Silicon Valley (although they have an office in San Francisco, HQ is located in New Hampshire), and it may also be the first to reference Sherlock Homes and gimlet.
Stark Insider: Okay, before we get into your company and DNS, let me ask you something slightly different: What do you think the biggest tech story is so far in 2012?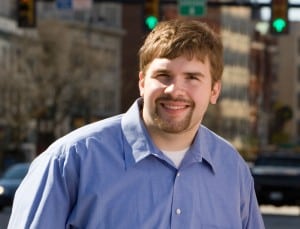 Jeremy Hitchcock: Fatigue of the tech IPOs (ok, well Facebook) and the continuation of the tech bubble.  It's fun to watch.
SI: I understand you've got some recognizable names using your managed DNS service. Guys like Twitter, Zappos – what's the trick for a small company or start-up in establishing credibility so that these big brands will trust you?
Some of our customers are competitors but the space is huge.
JH: Fake it until you make it. Don't yield on customer references and make sure you get to keep your marketing clause.  I seriously think we walked from deals where we couldn't use their name.
DNS, then. For the non-technical person out there, what exactly is it, and why is it important for the Internet?
It's part of how you use the Internet.  There's a lot of magic in how you type dyn.com in your web browser or phone and it just pops up.  Cool that we get to power part of that stuff.
Cloud is big these days. Amazon has made a major push with AWS, leveraging its R&D in a highly scalable platform. Microsoft is finally doing some things in the space, as is Oracle. How does a company like DYN differentiate, and do you see them as threats to your business, or are they potential suitors?
Cloud is big but it cuts both ways. We offer core services (DNS and outgoing email) that make or break companies – a super focus.  It's one less thing that our customers have to think about. There are many ways to run a website or application online so we really compete for relevance. Some of our customers are competitors but the space is huge. We take a different approach to competition, running a couple insider events, such as DNS Inside Baseball and an Email Summit.
I use Dyn so I can access my home security system when I'm traveling. I'm sure there are all sorts of applications and use cases for your service. What are some of the more interesting (or even bizarre!) ones that you can think of?
Our technology gets used for all sorts of things (security systems, DVRs, remote access) but some of the most unique uses we've seen include Amber Alert signs, water monitoring stations and even a house FULLY automated including door open events and toilet flushes.
Alright, Jeremey, because this is Stark Insider and we like our tech with fine wines, and possible a show let's> do the STARK 3 … lightning round! … here we go…
 … best film you've seen in last 12 months, why?
Sherlock Holmes (only new movie because we have young kids) – love how Sherlock does things.
… favorite adult beverage?!
It's summer time so a gimlet.
… if you weren't running Dyn, in another life you'd… ?
Professional jazz trombonist or a charter pilot.  But who says you have to stop there?
Dyn

dyn.com

HQ: Manchester, NH

CEO: Jeremy Hitchcock

Product: Infrastructure-as-a-Service (IaaS) including DNS & email delivery for enterprise, small business & personal users.
Lead photo: mientaliza.te / Flickr