It's time to "celebrate the art of life." With summer vacations in full swing, here's a quick suggestion for a fun Stark-approved getaway. Three words are all you need to know: Festival del Sole.
Oh — but of course — also know this: Wine. And Food. And Theater. And Music. (and, let's not forget, yoga too!)
If ever there was an event crafted for Stark Insider this would be the one. An Android keynote would've rounded out all the topics we love to discuss here covered.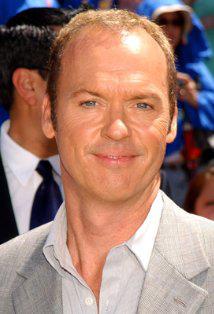 The fest kicks off this Thursday with a founders dinner and runs for ten, action-packed, sun-soaked days. The opening night gala takes place Friday at Castello di Amorosa, with a concert featuring celebrated mezzo-soprano Susan Graham and the Philharmonia Baroque Orchestra performing a selection of Handel arias under the baton of famed conductor Nicholas McGegan.
Actors scheduled to attend Fest del Sole include Chris Noth, Michael Keaton, Hugh Dancy, Minnie Driver, and Dennis Haysbert. All will participate Satuday night ("24 Hour Plays") in 4 short plays written merely hours before curtain time.
Other scheduled events include "Yoga in the Vineyard," "A Taste of Napa," and "Wine Tasting and Music at di Rosa" among many others across an exciting 11-day schedule.
WATCH: Napa Valley Festival del Sole 2012
Among the performers making appearances:  Jacqueline Piccolino, Angel Romero, cellist Nina Kotova, and the Russian National Orchestra String Quartet, Échappé String Quartet, Danielle de Niese, Riccardo Frizza, seventeen-year-old violinist Mayumi Kanagawa, world-renowned baritone Nathan Gunn, pianist Julie Jordan Gunn, Lisa Delan, Nina Kotova, Maxim Rubtsov, Kristin Pankonin, and Angel Romero, Sarina Zhang, dancers from the Bolshoi Ballet (in their first ever Napa appearance), Alma Desnuda (on of the San Francisco Bay Area's hottest tickets), and a star-studded conclusion featuring the Russian National Orchestra conducted by Riccardo Frizza with Hélène Grimaud performing Ravel's Piano Concerto, Blue Fire by Daniel Brewbaker, and Barber's Violin Concerto featuring Joshua Bell.
MORE FROM NAPA

Stark Sips: 2009 Artesa Chardonnay, Carneros Napa ($20, 90 pts.)

Travel Idea: Sail away to Napa Valley with America's Cup

SF International Wine Competition winners announced, Coppola's Corey Beck top winemaker (complete list)
Stark Insider foodies will want to make note of some of the star chefs making appearances at Festival del Sole including Alejandro Ayala, Cindy Pawlcyn, John Toulze, Jordan Mackey, Kevin Miller, Mark Dommen, Michel Cornu, Mourad Lahlou, Nash Cognetti, Richard Reddington, and Sean O'Toole.
On Sunday, Festival del Sole's Seventh Annual Gala and Auction promises a night of glamour, sportsmanship and discovery. The evening opens with a reception featuring Keller Estate's Sparkling Brut, followed by the First Annual Meadowood Vintner's Challenge Cup on the estate's championship croquet lawns. Afterwards, guests will indulge in an alfresco dinner on the fairways featuring an elegant, "golden era" menu, paired with Caymus, Mer Soleil and other wines.
Team Stark hopes to see you in Napa!
Festival del Sole

July 12 – 22, Napa Valley

Schedule includes theater, music performances, food and wine tastings, demonstrations, galas, auctions, and a whole lot more. You'll just need to hop on over to their site to take it all in.

Official Program for Festival del Sole