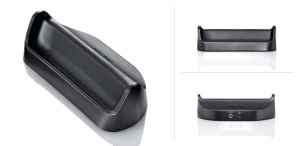 Those that ordered a desktop dock with the vaulted Pogo pins direct from Google, should be receiving it shortly. I ordered one on July 16, and just received an email today that it has shipped – probably also arriving from Kentucky like the Nexus smartphone itself did last week (if you're just catching up it was a long Nexus vs. S III saga, involving decisions related to my grandfathered unlimited data plan from Verizon).
Oddly, Google has updated the product page for the accessory to "Coming Soon." I'm not sure why, but it's been a haphazard summer for product availability for Google what with the patent wars, and Jelly Bean upgrade which supposedly circumvents some infringements; though, as I noted yesterday in the "second look" at the Nexus feature, the universal search bar is still there, and works better than ever.
Meanwhile, the car dock with Pogo pins — a must-have accessory in my books — is still not shipping, nor has Google ever accepted orders for it, as far as I can tell. I took matters into my own hands and ordered this car dock via eBay from some factory deep within China. Price? $5.99. With free shipping.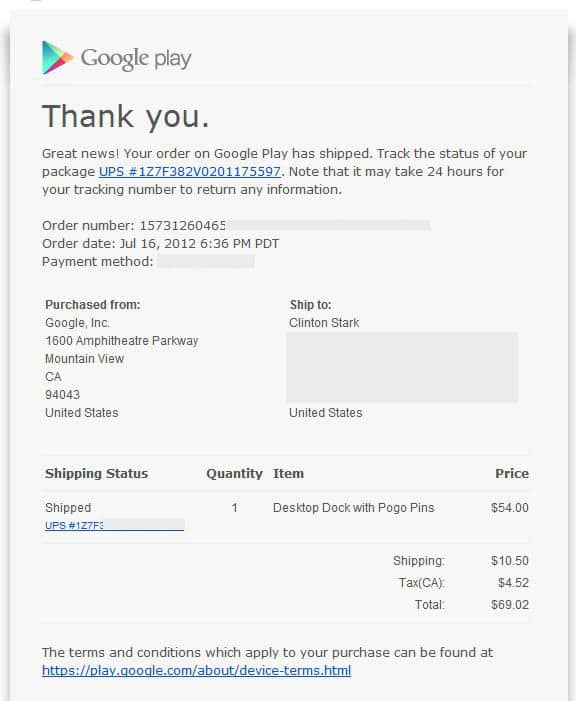 Why the big deal about silly accessories?
Because I want Pogo pins!
Three gold contacts on the side of the Nexus make contact, in lieu of the fiddly, bending-prone micro-USB connector on the bottom of the phone. Yes, it's the little things, the little things. But the convenience is imperative for living a blissful, stress-free existence.
BTW- Nokia's Q2 results — only 600,000 Lumias sold in the US, with better results overseas — reaffirm what we already know about the mobile market. It's a duopoly. Google and Apple are calling the shots. And as we've witnessed countless times before, in this country  two choices appear to be enough. Diet Coke vs. Pepsi. Democrats vs. Republicans. Chocolate vs. Vanilla. Freddy vs. Jason…
 (and, yes, I do realize this is the biggest news story you'll read all day)