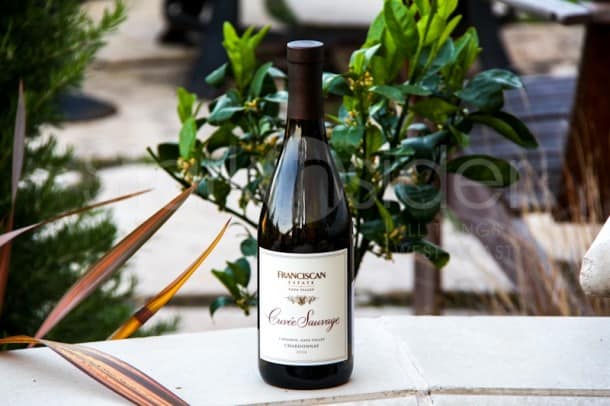 Winemaker Janet Myer's Burgundian Chardonnay: still one of my favorites and at $40 somewhat of a bargain considering its pedigree.
Fermented entirely with wild, native vineyard yeasts, it can make for an unpredictable fermentation process, but when it works, it results in a creamy Chard- but one that thankfully shows restraint when it comes to oak. Myers says "it's like adding brushstrokes to a painting."
Indeed, Franciscan Estate was (from what I understand) the first to produce a wild-yeast fermented Chardonnay in 1987 ("Faith" by George Michael topped the charts, and I was still a hapless member of the Joico gel cult) and bottle it under the Cuvée Sauvage label.
Did you know?

The word yeast comes from the Old English gyst and the Indo-European root yes, meaning boil, foam, or bubble.

Only since the 1880s have scientists grown pure cultured yeast strains for commercial use.
This one hits all the right notes for me. It hails from Carneros, Napa Valley, one of my favorite appellations for Cab and Chard, both of which do well in its cool climate. 100% of the grapes are Chardonnay. No blending here. And the vintage, 2010, was a cooler one that delayed harvest by a few weeks, and — in this case at least — resulted in an elegant wine the better for it.
Think green apples on the nose, with some vanilla (always like that), and a clean long finish also with lush fruits, but with welcome minerality (always like that too!).
2010 Francisco Estate, Chardonnay Cuvée Sauvage, Napa Valley
1,503 cases
14.5% alc.
$40, 90 pts.