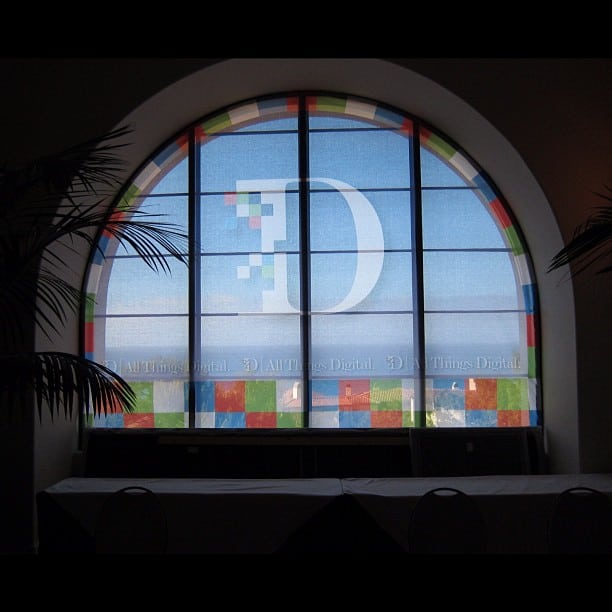 It's hard to believe that the AllThingsD — the Wall Street Journal's extremely successful push into technology journalism/blogging — conference "D" is now celebrating its tenth edition. D kicks off tonight from Rancho Palos Verdes (just south of L.A.), and for three days will be the center of attention for all things tech – news, opinion, conversation.
#ATD10 as it's called on Twitter, opens with none other than Apple CEO Tim Cook who will take the stage (6pm today) with co-editors Kara Swisher (who was profiled over the weekend in the Chronicle) and the estimable Walt Mossberg. Cook will be appearing at the event for the first time, and it will also mark the first time he will be appearing on stage at a non-Apple event.
In addition to Cook, other figures, tech or otherwise, making appearances include Larry Ellison (Oracle), Michael Bloomberg (Mayor, New York), John Hennessy (President, Stanford), Daniel Elk (Spotify), among others.
What I like best about D is that it's – thankfully – unscripted. There are no canned speeches, or stumps to be found. What you get are genuine, live conversations with Swisher and Mossberg usually playing the role of moderators.
There is a livestream, but unfortunately not all of the conference will be broadcast. If you can spare a few minutes here and there during the day, I highly recommend you poke your head in to see what's happening. More information can be found here.