I confess, I'm hard on tech tools. My Macbook Pro slides into my backpack with nary a cover, landing with a thud when it hits the floor. Likewise, my iPhone is naked in my pocket, and my iPad is unceremoniously dumped into the same pouch as my keys. If the stuff is designed to perfection, I never saw the point of hiding it. But then, I've also applied the same logic to my sofa, which resembles a well-loved scratching post, so I'm not sure what this lived-in look has gotten me. Suffice to say, the guys at the Genius Bar cringe when they see the dented top of my Macbook Pro coming.
For this reason, I turned to my associate when it came time to review two nifty iPad 2 covers from AViiQ that came in the mail last week. Being a hard-core user, not abuser, of his toys, he provided wise counsel in testing and evaluating these devices.
Smart Case for iPad (By AviiQ)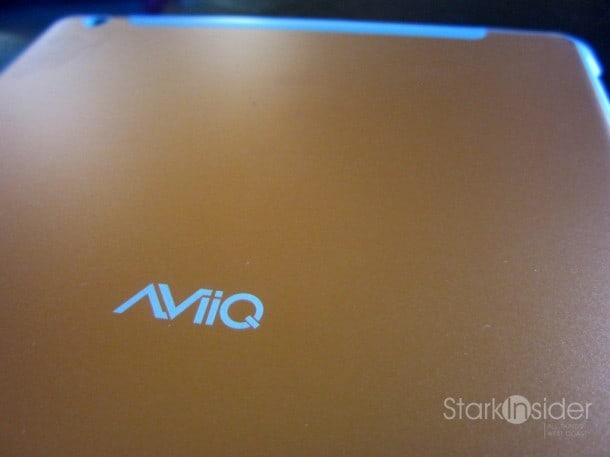 The first package contained a hard shell smart case that snapped on easily and hugged the iPad snugly, providing excellent rear protection from scratches and dings.
Cleverly designed to work with the folding iPad Smart Cover, the smart case provides a big advantage over the Smart Cover alone with providing both front and back coverage while still allowing users to benefit from the folding cover's utility. Moreover, the shell can be color-coordinated to match the iPad Smart Cover because it was specifically designed to match the Apple Smart Cover. Full review.
Smart Case for iPad
AviiQ
4.1 ounces
Dimensions: 9.6″ x 7.5″ x 0.4″
$39.99 (via Amazon for only $29.99 and up depending on color)
Dash Folio Felt for iPad (by X-Doria)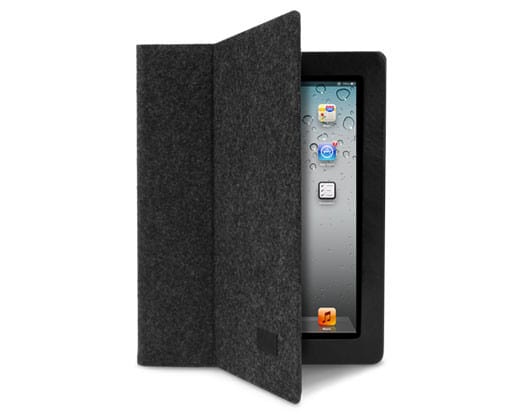 The second contained a lovely soft grey wool folding cover. My associate reports that this is far better for air travel than Apple's own Smart Cover because it provided a greater viewing angle when propped up on a tray table.
Unlike the shell case, this provides better all-around protection for the iPad, with a serious, professional look. While visually appealing, all this protection does increase the bulk of a sleek and slender device, making it about 1.25 inches thick.
While both my associated and myself found the look appealing, the design doesn't necessarily complement the iPad – which can be expected when designing for rugged protection.
Both of these products brought me one step closer to reconsidering the wisdom of keeping my tools unprotected.
Dash Folio Felt
X-Doria
8.2 ounces
9.6 x 7.5 x 0.8 inches
$49.99 (via Amazon)