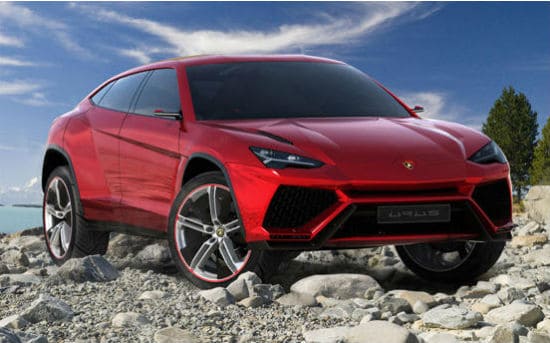 Lamborghini took the wraps off its new SUV this week, and it's suitably daring, bold, and certainly over the top. This is, after all, Lambo, the iconic brand that created the first lust-worthy pin-up in the late 70s.
The beast was shown in Beijing — China is going gangbusters for SUVs — at a media preview in advance of their annual auto show. About all we know is it will feature a 600-horsepower engine. That's enough power to get you to Whole Foods, across the Sierra Nevada mountain range, and back in time for the third period of the New York Rangers/Ottawa Sens game 7 playoff. Management of the Volkswagen-owned marque expect to sell 3,000 per year. Price? Wait… did you just ask about the price? Come on, now, we're talking extreme performance.
I'll again go on record as saying that I don't like it when supercar and sports car manufacturers don't stay in their lanes.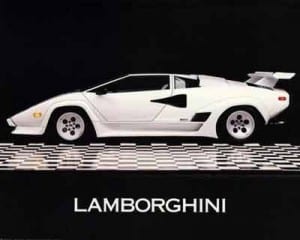 Porsche came out with the Cayenne a few years back, and it pained me to see the Germans take their eyes partially off their Boxster, and classic 911 models. I get the motivation. A well heeled generation of baby boomers has disposable income, and two-door exotics don't necessarily offer enough practicality. That SUV is now the company's top selling model (boo-hoo).
Then there's the music mogul set. Cadillac Escalade is their ride of choice – check the videos, I'm not just making this stuff up. It's also a popular model with sports athletes (along with, oddly, Bentley). I expect this upcoming push my Lambo into new markets to go over well with those segments.
I almost forgot that Lamborghini has been here before. The LM002 SUV sold from 1986-93, though it had less sporting aspirations and was dubbed the "Rambo Lambo." This time around management expect to sell 10x the 328 units that previous effort produced.
As for the design, it looks just outrageous enough to signal it's not your average truck, but admittedly works better than I anticipated. My first reaction was: perfect Hot Wheels. To my eyes at least (based on the photos, not yet having seen it in person) it looks like a crimped Gallardo, as if a giant squeezed the car. What you have are still those insanely aggressive, shark-like air intakes and grill; but there's some nice sculpting — actual curved lines! — going on, especially at the rear three-quarter view. Those that love dramatic, aircraft-carrier style entrances (Hello, George W…) will be disappointed to find out there are no gull-wing/scissor doors on offer. How staid, I know.