barf? @clintonstark @Quora

— Karen D'Souza (@KarenDSouza4) March 6, 2012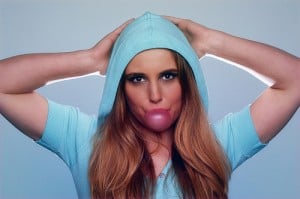 What is the correct term for a wine that tastes like bubblegum?
That's an interesting question that popped into my inbox the other day courtesy of Quora.
Remember Quora?
It was hotter than hot. In its day, it was Pinterest, Path and Instagram all rolled into one… at least in terms of hype. How quickly the tech tides change. The upstart Q&A social network is still alive, and doing well, but then people realized, "Hey, you mean I need to spend hours writing long answers to obscure, often inane, sometime banal questions?" Ah…right… see you on Twitter, peeps!
About that wine and bubblegum then.
If someone asked me for the correct term for a wine that tastes like bubblegum, I'd say this:
Un-drinkable.
But, alas, there are far, far more clever wits out there. Case in point is Karen D'Souza of the SJ Merc. Her answer:
Barf.
And before the aroma wheel, and in-depth chemical analysis emerged (High Sorbate 2,3 hexadienoic acid usage), Quora also showed it was also up for some fun-and-games with a few light-hearted responses:
Wrigley. (ha)
Fancy. (?)
One final word summed it all up, at least for this ginger's humble palate:
Faulty.
Then again, I don't like spun sugar, sweet Moscato, or sweetner in my espresso.
But I do like candy…
[Photo: flickr/Martijn de Valk]