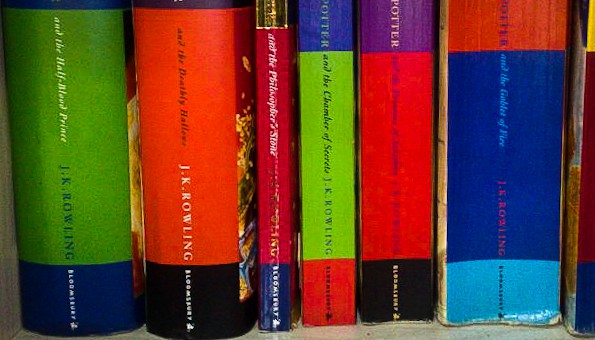 Potterheads everywhere unite. Amazon (NASDAQ: AMZN) has fulfilled your fantasy and has released all 7 Harry Potter books in e-Book format. Priced from $7.99 to $9.99 the "Kindle Edition" books will work on a variety of Kindle apps, available free for the iPad, iPhone, PC, Mac and Android devices. As Amazon reps like to remind us, these are faithful to their "buy once, read everywhere" mantra.
Humble servant of Dumbledore's Army, be sure you are English speaking, or should I say English reading, as we're told foreign language versions will arrive in the "coming weeks." It's almost as if the British were running things or something.
First released in 1997, J.K. Rawling's iconic series centers on Harry Potter, an orphan who discovers at the age of eleven that he is a wizard.
By some estimates the books have sold over 450 million copies. Times of London reported the Harry Potter brand to be worth in excess of $15 billion. Magic pays.
[Amazon Kindle Store: Harry Potter Kindle Editions]