Join travel writer Janice on another exciting Girlfriend Getaway.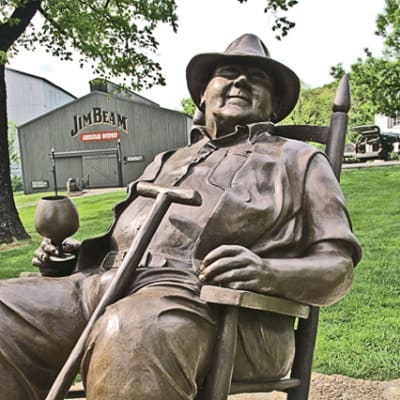 Y'all probably knew that this is serious Bourbon country, but did you also know that Louisville is  home to some equally serious good food, which pairs quite nicely with those brown cocktails. This town is loaded with devoted food artisans, talented chefs  and acres of farm-to-table restaurants.
Louisville's eclectic dining options that run the gamut from chowing down on a breakfast pizza in a converted garage to splurging on a unforgettable meal at a sophisticated (complete with Riedel crystal and Frette linens) carriage house restaurant, 610 Magnolia, prepared by chef-owner Edward Lee, 2010 winner of Iron Chef America?
This food-centric city has not one but several "restaurant rows", an Urban Bourbon Trail (which you'll have plenty of time to follow thanks to the bars staying open until 4am) and it is also one of the country's leaders in the "Farm to Table" movement.
Another interesting tidbit…did you know that UPS is headquartered here? So even though it's no where near an ocean, Louisville gets shipped some of the freshest seafood from all over the world, which translates to top sushi!
To get your culinary bearings: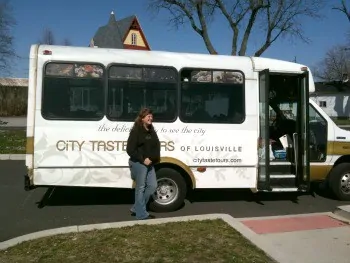 Join the Taste Tours which offers a delish overview of "Everything you should see, know and taste in Louisville". Two palate-pleasing tours (9am and 1pm) are offered daily led by the exuberant and informative owner, Leslie Burke. This tour is a top-rated attraction on Tripadvisor, which ain't too shabby since the town also sports the Louisville Slugger Musuem & Factory (a surprisingly interesting tour) the Muhammad Ali Center (the success story of Louisville's native son is truly inspiring even if you're not a boxing fan) as well as some dandy art museums, etc…
MORE Girlfriend Getaways by Janice Nieder
A sampling of City Taste Tour stops: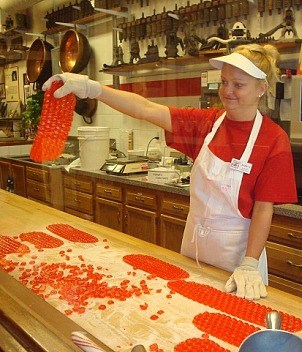 Schimpff's Candy Store, "A sweet business since 1891". Watch the girls hand dip various chocolates as you sample Schimpff's Cinnamon Red Hots, authentic Horehound drops, or the justifiably popular, Modjeskas, caramel-covered marshmallows named after a famous actress. Be sure to save time to snoop around the candy museum in back, jam-packed with sweet memorabilia and turn of the century candy-making equipment, or grab a stool and a cherry-coke at the authentic 50's soda fountain. Flag down owner, Jill Schimpff, for an in-depth tour of the confectionery.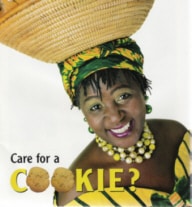 Kizito Cookies -This sweet shop is owned by Elizabeth Kizito, "The Cookie Lady" who was born under a banana tree in Uganda and perfected her skills working there at her father's bakery. (He obviously knew something about putting buns in the oven since Elizabeth was one of 36 children-by nine wives!) She bakes around 2,000 cookies daily, in a variety of flavors. Locals love the Lucky in Kentucky Chocolate Chip (white and semi-sweet chocolate mingle with big pieces of pecans) as well as her oversized muffins, brownies, etc, and she also sells a well-curated selection of African handicrafts and jewelry.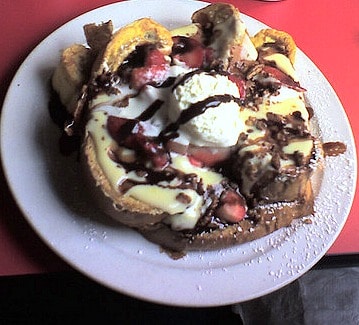 Lynn's Paradise Café – a colorful, quirky spot with all sorts of kitsch for sale in their boutique and a collection of the world's ugliest lamps that light up the tables inside. The café offers three meals a day, but their gargantuan breakfasts are what really draw the crowds. Try the BLT Fries, which come buried under a mound of bacon, spinach, tomatoes, onions, cheese and horseradish sour cream. Sweet-toothers will be in pig heaven with the Bourbon Ball French Toast, served overloaded with bourbon vanilla butter, chocolate syrup, strawberries, spiced pecans, and whipped cream.
Other stand-out restaurants:
Harvest – this posterchild for locally grown, seasonal cuisine is a semifinalist for the prestigious James Beard Foundation's "Best New Restaurant" Award. The huge B & W photos decorating the plain white walls pay homage to the local farmers who supply Harvest. Expect dressed-up classics such as buttermilk fried chicken with arugula or try the Harvest burger with hog-jowl bacon jam and chevre.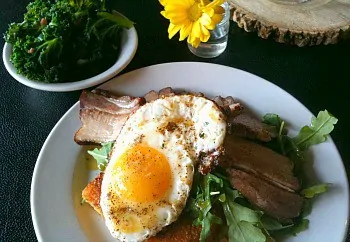 Hillbilly Tea – bills itself as an Appalachian-themed "Tea Café" with a variety of fresh, organic whole-leaf teas and a menu of "wholesome (even some vegan dishes) mountain-inspired comfort foods." Plus, it's very cute and my bruncheon dish of pork belly, arugula, griddled corn pone, sunnyside eggs all drizzled with sorghum was totally scrumptious.
Mayan Café – Authentic Mayan flavors intermingle with local, sustainably-farmed ingredients. A popular summer draw is on Monday nights when each week a different local farm is featured. The produce is plucked from the earth and makes it way onto your plate the very same day. I could eat a phone book if it was topped with Chef Ucan's mole sauce.
Sweeties: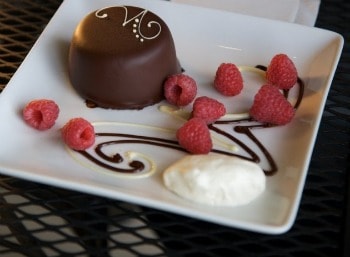 Cake Flour Bakery owner, Claudia Delatorre, an ex-New Yorker turned southerner, bakes a variety of scrumptiously organic, sweet and savory scones, muffins and a decadent flourless chocolate cake that has been featured as a "Best Thing I Ever Ate" on the Food Network.
Misc:
Please & Thank You – new coffee, sammie, and all homemade sweeties eatery that also is a cool, laid-back record shop. Not sure which album to buy? No problemo. Grab whatever tickles your fancy and bring it back to the listening room complete with a self-service turntable.
Proof on Main – esoteric, artsy décor (natch, since it's housed in the uber-trendy 21c museum hotel which has been voted #1 Hotel in U.S. by Conde Nast Traveler readers) provides a colorful setting for flavorful farm2table food. Don't miss the Proof Bison Burger paired with any of the 50 selections of fine Kentucky bourbon.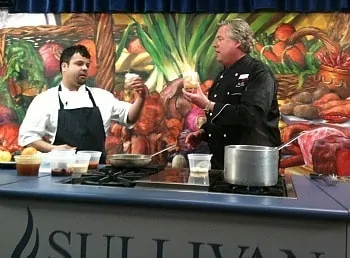 Secrets of Louisville Chefs LIVE: for a lil' something different, join the audience at a live taping of "Secrets of Louisville Chefs LIVE" at Sullivan University's Kitchen Theater. Host Tim Laird, America's Chief Entertaining Officer, gets Louisville's top chefs to divulge top trade secrets as they demonstrate a favorite dish from their menu. If you haven't been to a live show, it's tons of fun being part of all the action, and, no worries, you'll be taught the proper way to enthusiastically clap, hoot & holler in case the camera fixes on you. During the breaks you're free to question the guest chefs, which the night I was there, included Chefs Anthony Lamas (Seviche) John Castro (Winston's) and Joshua Moore (Volare) who were all top-notch. Afterwards, the audience is given samples of the chefs' creations.
For complimentary tickets email BMB Productions via their contact form.
When You Go
Stay: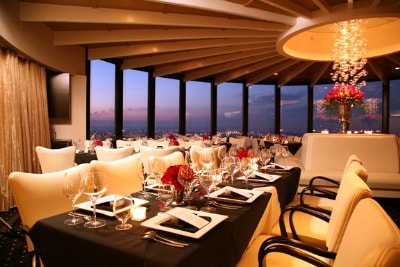 The Galt House – majestically perched overlooking the Ohio River, this 1,290 room historic hotel has hosted nine past presidents, including Abraham Lincoln and Ulysses S. Grant. The hotel sparkles after a $60 million renovation, which included a new three story glassed-in conservatory and pedestrian bridge, a state-of-the-art fitness Club 360 (surrounded by windows on the 18th floor with stellar views included for free) and the full- service Xhale Salon and Spa, as well as downtown's only outdoor swimming pool Unless you have a vertical phobia, head up to RIVUE, the award-winning revolving restaurant/lounge on the 25th floor for more 360 views. Check out the website for some tempting package deals. Word is that Christmas at the Galt House featuring KaLightoscope and the Snow Fairy Castle, is a magical experience.
Work it off at: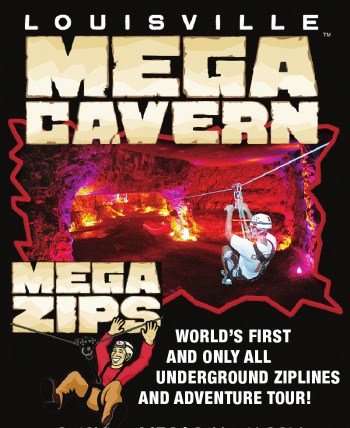 The Mega Zip Cavern: I'm not sure how many calories you burn off zipping around this 17 mile underground limestone quarry (America's only underground zipline) but what an exhilarating adventure! It's certainly a close second for all time fun things to do in the dark.
Getting around:
The nice folks at Mint Julep Tours offer everything from an informative 3-hour Historic Louisville Tour to out-of town tours exploring the Kentucky Bourbon Trail or Horse country. Fans of the paranormal will enjoy their Moonshine & Madness Haunted Highlands Ghost Tour.
* Final bit of advice: if you're looking to fit right in, practice the correct pronunciation of Louisville, which is "Looavul".