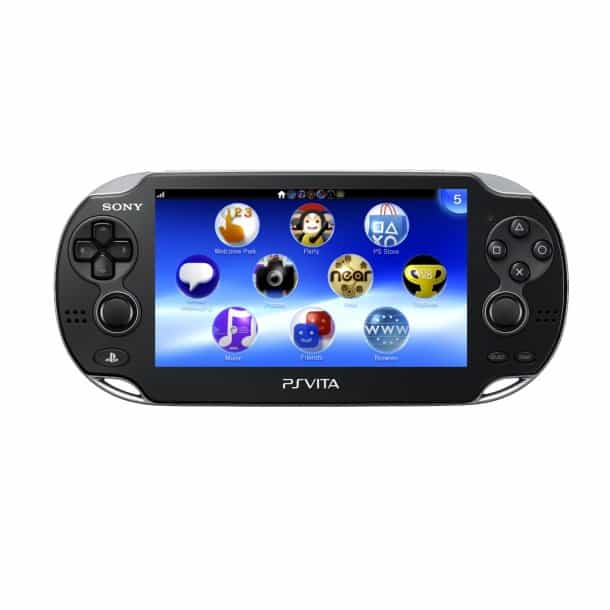 In this world of feature-rich smartphones is there still room for a portable gaming console?
Sony seems to think so.
Its new PlayStation Vita has officially launched and Zohaib Ali, 21, was the first to buy the console. According to the Telegraph he waited in line since Sunday.
The Vita features a touchscreen and a unique touch-sensitive back panel that allows users to control games using all their fingers at once.
Computer and Video Games culled through the 30+ launch titles to come up with some choice buys.
Early favorites include WipEout 2048 which was awarded an 8.6. "Wipeout leads the pack of PS Vita racers. New modes lack imagination, but visuals are killer and the campaign always offers new events and objectives to fulfill. A Vita must-buy."
Rayman Origins received an impressive 8.9 and was called "nothing less than a truly classic slab of platform action."
It's hard to say how well the successor to the PlayStation Portable will do in terms of sales. Many suggest that the dedicated portable gaming market is dead, and point to the rise of iOS (iPad, iPhone) and Android as primary causes for suffocating growth. The convenience of carrying one device to rule them all no doubt impacted the point-and-shoot camera and MP3-player markets, so many see gaming as a natural follow-on.
If you're looking to get a PlayStation Vita quickly, check out Amazon. Though early, it currently holds a 4.5 out of 5 star review.
PlayStation Vita Specs

CPU
ARM Cortex™- A9 core (4 core)

GPU
SGX543MP4+

External Dimensions
Approx. 182.0 x 18.6 x 83.5mm (width x height x depth)
(tentative, excludes largest projection)

Screen (Touch Screen)
5 inches (16:9), 960 x 544, Approx. 16 million colors, OLED
Multi touch screen (capacitive type)

Rear Touch Pad
Multi touch pad (capacitive type)

Cameras
Front camera, Rear camera

Sound
Built-in stereo speakers
Built-in microphone

Sensors
Six-axis motion sensing system (three-axis gyroscope,
three-axis accelerometer), Three-axis electronic compass

Location
Built-in GPS
Wi-Fi location service support

Keys / Switches
PS button
Power button
Directional buttons (Up/Down/Right/Left)
Action buttons (Triangle, Circle, Cross, Square)
Shoulder buttons (Right/Left)
Right stick, Left stick
START button, SELECT button
Volume buttons (+/-)

Wireless Communications
Mobile network connectivity (3G)
IEEE 802.11b/g/n (n = 1×1)(Wi-Fi)(Infrastructure mode/Ad-hoc mode)
Bluetooth 2.1+EDR (A2DP/AVRCP/HSP)