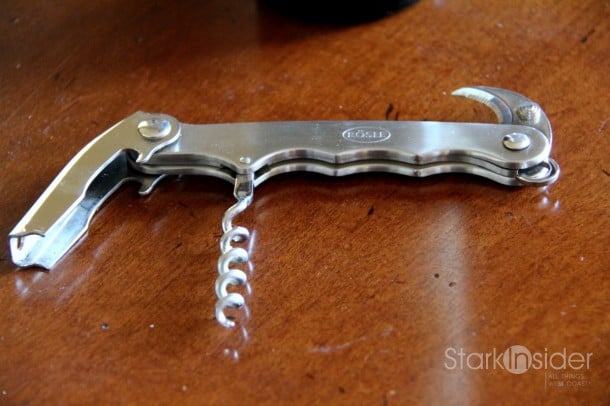 How do you open a bottle of wine?
Do you astound your guests by pulling out a saber, and slice off the head of the bottle (and a few fingers)? Do you indiscreetly pull out that Rabbit you received over the holidays and do yeoman's work? Or do you fancy a solar powered gizmo that throws sparks, streams Pandora?
Perhaps the best answer is the method that results in an open bottle. It could even involve a shoe – a viral French experiment that made the rounds a few years back.
I get asked a lot, surprisingly; so what is the best way to open a bottle of wine?
My answer is always the same: a waiter's friend.
It's a classic. While there is no right or wrong answer to popping the cork, if I were to pick one device it would be the simple, pocket friendly waiter's friend. Designed by German Karl Wienke in 1882, essentially it looks like a pocket knife. It folds neatly, and features a fulcrum, a pull out corkscrew (the work) and a small knife (the blade) for cutting foil.
There's nothing fancy about it, and represents a simple, no fuss, non-tech way to pop open your favorite Chard, Cab, or Sauv Blanc. Next time you dine out, check out what the sommelier uses for wine service. Chances are, it'll be a waiter's friend.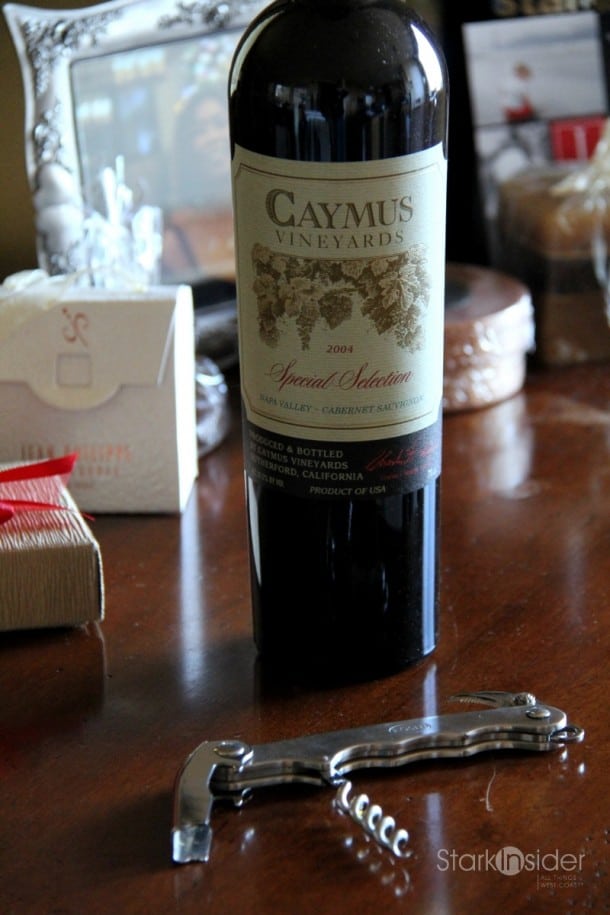 About the only choice you'll need to make is the finish and style. My waiter's friend, a German designed Rösle, is – again, because I like clean lines, simplicity – finished in 18/10 stainless steel, which provides wonderful heft and feels great in the hand. There are no wood accents (save that for the dash of your Jag if you must… but I highly recommend carbon fibre) and not one single Hello Kitty in sight.
Oh- sure it sounds dashing.
But I've experienced just about every single wine bottle opening mishap imaginable… typically in front of large groups:
— Countless times, I've pulled the corkscrew only to leave half the cork sitting in the bottle. The fishing expedition that ensues trying to remove a partial cork is not exactly an elegant, confidence inducing process.
— On at least one occasion I dropped a bottle, after wrestling the thing like some kind of wild python. It escaped. As did the Cab… forever adding a nice light purple hue to the stone floor.
— And, yes, I've drawn blood. Sometimes the foil acts as the most impressive security device of all time (bested only by those insane blister packages you get at Costco).
Opening a bottle can be a gritty, adventurous affair, and it's just one more reason why wine can be such a pleasurable and memorable experience.
Just remember: that stubborn $160 Special Selection Caymus is best celebrated in the glass, not on the floor. Trust the waiter's friend, mes amis.