UPDATE 2.1.2012: It appears this project is possibly not on the up and up. According to CNET: "Kickstarter has poked its finger in the Eye3, pulling the plug on funding … It may have a lot to do with allegations that the Eye3 was basically fake because it's too similar to existing products."
That is not a UFO landing on the Kremlin! As inventor Kellie Sigler explains on Kickstarter, the sighting was actually a flying robot, armed with a DSLR, being used by a news agency to cover a protest story.
The idea to bring a low cost aerial solution for videographers and photographers seems to have plenty of interest. According to Kickstarter, the project has blown past its goal. Current pledges total over $73K, almost three times that of the original target.
It's called the "eye3" and will cost $999 for the base configuration. Not too bad if you're looking to spice up your docs, short films, and videos with some Hollywood inspired visuals. You won't need to rent a helicopter, but you will probably need to spend a few hours (or days) mastering the included software, the open source ArduPilot Mega (APM). For a tech-head like myself this is a drool worthy flight sim. The only difference is that this is the real drone deal.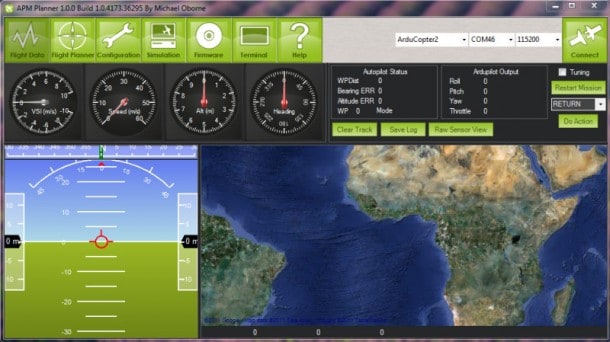 Spec-wise eye3 appears to made with pros in mind: "The eye3 frame is made of high precision carbon and glass fiber construction weighing just 500g."
Read the rest of the included kit and you quickly realize why the price is such a bargain.
GPS
Barometer
Magnetometer
3 cpu
Fully programmable and customizable computer
SD slot for additional program memory
Mission planning software with GMaps
Multiple flying modes inc Failsafe and RTL
Waypoint navigation
Telemetry
I'm not sure what kind of clearance you would need to launch a DSLR on a drone in a public place. No doubt there are permitting issues, safety concerns, etc. With the auto-pilot capability, though, I'd have a mind to just fly my Canon EOS 60D over to Napa to cover events for Stark Insider from the comforts of my office. If only it had a winch of some kind to haul away a case of Harlan Cab…
Some of the test footage didn't look exactly stunning. Getting your DSLR up in the air might be the easy part. Capturing usable footage on the other hand… well, judge for yourself in this video pitch from the eye3 Kickstarter page:
[via ExtremeTech]