This should be really interesting. Acura is set to unveil three concepts on the world stage in Detroit next month. One of them–the one I suspect will garner the most headlines–is the iconic NSX.
Those with sports car blood will know those three letters can get the heart pumping faster than you can say mid-engine super-car.
The coveted original was produced by Honda from 1990-2005. Featuring a mid-engine V6 and lightweight all-aluminium monocoque body it was deemed one of the most reliable exotics of all-time. Yes, it induced lust, and emptied bank accounts across the nation. The NSX also forever changed our perception of high-end supercars as temperamental (Lamborghini Countach), fire-prone (Lamborghini Countach), difficult to repair (Lamborghini Countach).
Sadly its reign came to an end as the economy shifted, and MPG became the name of the game. Acura, meanwhile shifted its focus to premium luxury models with mixed results; though, now I understand the Acura brand will be slotted below the higher end makes such as Mercedes and Lexus, and continue to emphasize fuel mileage over performance (insert sad song here…). Industry analysts have been cited as saying the brand is in trouble, and current models are "bland."
On the bright side, Honda CEO Takanobu Ito has publicly stated that a reborn NSX will make it into production. When, we don't quite know.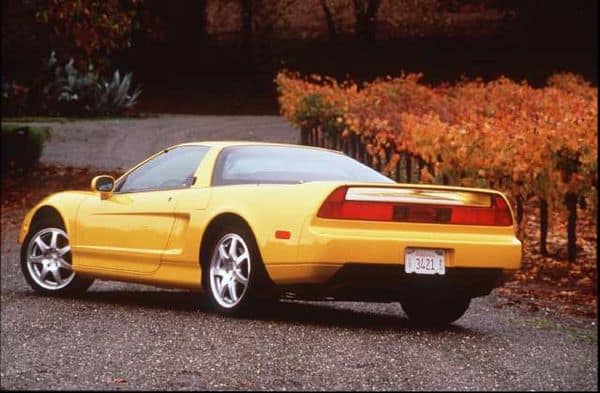 Fortunately, we will see the concept in just a few weeks at the NAIAS so that should give us more insight into what a 21st century Japanese exotic will look like. And it sounds techno-worthy of The Avengers movie it's soon set to appear in: Super Handling All-Wheel Drive, 3.5-liter V6 with triple-electric motor (20 kilowatt) setup and 7-speed dual-clutch transmission. Again–thankfully!–the updated edition will employ the famed mid-engine layout, with seating for two.
The big question is price. A base Porsche Carrera (3.6-liter, V6, 345hp) starts at $77K which is actually quite competitive considering its performance, ageless design and proven German engineering. So NSX will have some hefty competition, perhaps far more than it did when Nirvana was ruling the charts. In the past I'd guess that Honda would attach a premium price tag, and keep production levels low. This time, in keeping with their new positioning, this might not be a halo bearer.
In addition, Honda will showcase a new compact sedan dubbed the ILX focused on Gen-Y, and a new Honda Accord Coupe.
I'll be heading to Detroit to cover the glitzy, huge, all-important NAIAS in January. You can follow me @clintonstark and also like our Facebook page to catch all the photos, press events and breaking news.