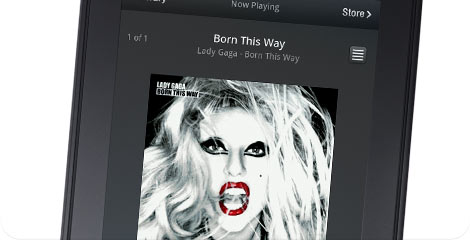 Is Amazon's new Kindle going down in flames?
Amazon plans to update the Kindle Fire with a software patch that should be available in a few weeks. With many users complaining about lackluster performance, an update could be just the stocking stuffer many had hoped for. The timing seems about right too. Only the Apple iPad is expected to sell more units during the holiday season, making Kindle Fire, at just $199, a popular choice come Christmas day.
CNET suggests that rushing products to market is now the norm: "If you're one of those people who thinks a manufacturer actually should finish a gadget's software before putting it on sale, it's time to get a grip."
According to the New York Times, the complaint list is piling up:
lack of external volume control.
off switch easy to hit by accident
slow web browser (Silk… what happened?!)
poor privacy controls
frequent lag and unresponsive screen
But–and this is important–Angry Birds runs without a hitch. Oh, yes, shopping on Amazon is "breeze" too.
According to Amazon's own web site, the Kindle Fire still receives strong reviews. Currently, over 4,700 customers have scored the tablet, which now holds an overall 4 our of 5 star rating. Almost half of them  (47%) have rated it a 5. Early kinks are common when it comes to tech products. Vendors routinely roll out fixes, firmware updates, and feature upgrades based on customer feedback or competitive pressures.
No date has been given by Amazon for the update, but a spokesperson has said it will roll-out OTA in a few weeks.