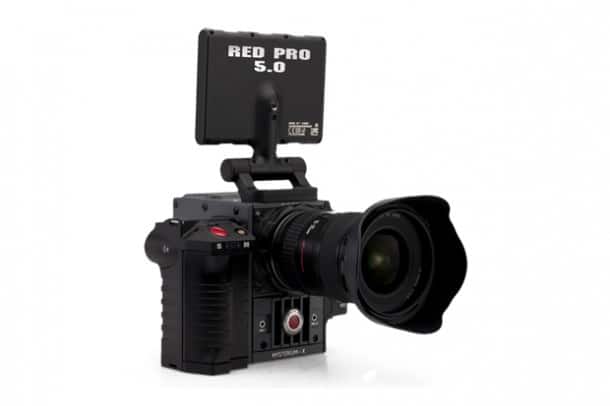 The RED Scarlet-X has finally arrived, and just as Canon was in Hollywood announcing their professional camcorder, the C300. Both cameras are impressive, and are likely to change the game when it comes to independent films, documentaries and commercials. It's amazing what we enthusiasts can get now for under $20,000.
Like everyone else, I scoured the web for every story I could find about the two cameras. I soaked in all that was being said on director Philip Bloom's post about the new gear. Then I headed to Vimeo and watched Vincent Laforet's short Mobius, inventively shot with a C300. I drooled. And I dreamed- if I sold a bunch of those old blu-rays, traded in the aging Audi, auction some of those Napa cabs in the cellar, add up all those loose quarters… what if?
Yes, 4K is suddenly within reach. Not only that, but the ability to mount cinema quality glass, if we so decided to really go for it!
Then, I sobbered up.
Hang on a sec, I thought. I make videos for the web. Also I don't have a DP, a sound guy, craft services or even a storyboard. We do run 'n gun, man, not Beckham set pieces; and 1080p (even 720p) is just fine for now. Although I've had some of my "work" –including a 30th anniversary short I made for the San Jose Repertory Theatre–projected on large screens, most of it is watched on laptops, tablets, mobile devices.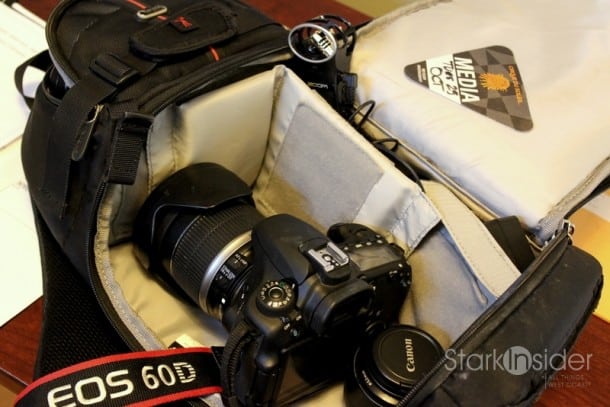 Then there's the Canon DSLR. I jumped into the game whole hog a few years back with a Canon EOS T2i. Earlier this year I added an EOS 60D. Although I do take occasional photos, I was most interested in their video performance, with the possibility of achieving cinematic, film-like aesthetic most intriguing. I had come a long way since the days of the shaky Vixia footage.
Does it make sense to even contemplate the possibility of buying a RED Scarlet or a Canon C300?
Sure, it would be fun, but I'm not a filmmaker. I make web videos for "Stark Insider TV" and over the years we've amassed a decent following and number of views on YouTube. We're not about to supplant Rebecca Black anytime soon, or come to close to rivaling a cat playing a piano for raw, unadulterated viewing pleasure; that's OK, though, as that's never been (nor will it ever be) my goal. Instead our idea was to bring a new perspective to under-covered stories, notably those in theater, arts and indie film.
Canon DSLR vs. 4K Nextgen

Advantages of Canon DSLR

More portable
Easy workflow; 1080p/24 is easier to manage on an i7, say, than 4K/RAW
Lower cost, without sacrificing quality (at least for the small screen)
Battery? – I'm not sure on this one yet, as I've yet to see specs on battery life for the C300 or Scarlet, but I suspect it will be orders of magnitude less than something like the 60D or 5D Mark II
Broader choice of accessories, also at lower cost (have you seen the RED SSD pricing? The build must be military grade)

Advantages of RED Scarlet-X or Canon C300

4K
Simultaneous RAW stills (Scarlet) – I like this a lot
Low light performance
The feeling of playing with the big boys … priceless
Would I like to shoot with one of these rigs? Of course! It would be a blast, and I always like learning new things, pushing my skill set, and challenging myself to do better.
Pragmatically it likely doesn't make sense. There is runway left in the DSLR arena. My editing, while improving, has a long way to go, as does my framing, and just about every other practical, baseline technique associated with the film-making process.
When we first started out producing video on Stark Insider in 2008 we told ourselves to not overdo it when purchasing gear. Baby steps. I didn't want to be that guy that went out and bought top of the line of everything only to have it sit in a room, unused.
Still, who knows, I may capitulate. Divorce can't be all the bad, can it?
Elizabeth Olsen flirting with my 60D