The first ever NVFF opens this week, and here's what you need to know. For a handy cheat sheet of the schedule, jump to the bottom of this post. We look forward to seeing you out there.
The Visionaries – Names you should know
Marc Lhormer, producer of Bottle Shock, and his wife Brenda are the driving force behind the festival that has been years in the making–in fact, it feels like just yesterday we were talking to Marc on video at Stag's Leap (how perfect is that?!) about its planning, and conception. In just a few days all of that work will come together in a glorious mash-up of food, wine, and film. If ever an event defined what we're all about here on Stark Insider this would be it.
5 Days of Film, Food, Wine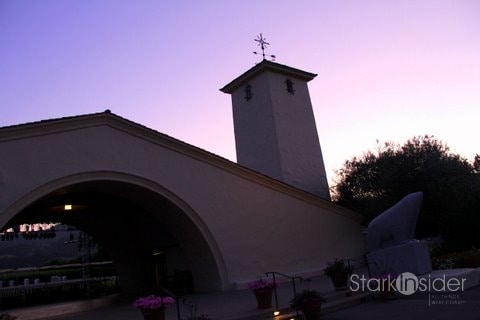 NVFF runs from Wednesday Nov. 9th through to Sunday Nov. 13th.  Over the course of the fest, 113 films will be screened across 4 different towns (walkable "villages"), and 12 (!) different venues. Yes, this would be the time to do some planning, and some in-depth studying of Google Maps.
Unlike other festivals that are held in a single city, town or regional proximity, NVFF counts the entire Napa Valley as its playground with four cities serving as hosts: Napa, Yountville, St. Helena, Calistoga. For those that know their wine country, this means the event will run from close to its southern most point in the city of Napa all the way about 30 miles north up to Calistoga, land of mud spas, and volcanic ash.
Stark Insider TV – Actor Uriah Shelton at NVFF Preview
Juries
NVFF is a competitive festival, unlike, say, the Mill Valley Film Festival which we covered a month ago. This means there will be prizes, and filmmakers will hope their films garner praise, awards, critical acclaim; enough buzz can help ink wide distribution deals, and in some cases, set the stage for a run at the Academy Awards (like The King's Speech did in part thanks to MVFF).
The 3 competitive categories are:
U.S. Narrative Competition
U.S. Documentary Competition
Shorts Competition
Each have their own jury with winners to be announced at the awards ceremony Sunday at 8pm at the Napa Valley Opera House.
Opening Night / Red Carpet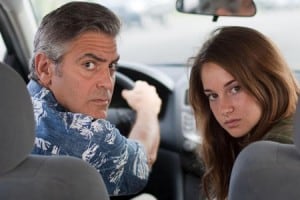 The Decendants takes honors as the opening night screening. Nothing like a little taste of Hollywood… the film stars Academy Award-winner George Clooney as a father who tries to reconnect with his daughters after his wife suffers a boating accident. It will screen at 5:30pm at the gorgeous Napa Valley Opera House. Later Robert Mondavi Winery will host a gala. The after-party is scheduled for Michael Chiarelli's Bottega restaurant, and absolutely should not be missed.
Panels
There are no less than 10 panels scheduled (details here), covering everything from music in film and how to pitch your film to innovations in film and social media best practices.
Chefs on the Scene
Don't worry, this isn't budget Craft service- organizers are bringing out some of the some talent across the Valley:
Bob Hurley, Hurley's Restaurant
Robert Curry, Auberge du Soleil
Jeffery Jake, Royal Oak at Silverado
Chris Jones, Brix
Patrick Kelly, Angelé
Michael Gyetvan, Norman Rose Tavern
Victor Scargle, Bardessono Hotel
Dale Ray, Mustards Grill
Perry Hoffman, étoile
Mick Salyer, Zuzu
Mike Collins, Siena at The Meritage Resort
Chris Aken, AVIA Kitchen
Chris Kollar, Kollar Chocolates
Stephanie Scheff, Kara's Cupcakes
Jordan Mackey, Cuvee Napa
Wine
Oh, yes, of course… let the wine flow. In between screenings you can visit one of the Wine Pavilions at the four villages. Entry is $10 for non-passholders.
Emphasis on Social Media
Social Media looks to be a particular focus by the organizers, and that's a good thing. At the center of their plan is a "Tweet House" (I have no idea what that is… I just hope it's stocked with more than bird seed, water and a Buick).
Also, here's how to follow the festival on Twitter:
NVFF SCHEDULE CHEAT SHEET

WEDNESDAY

4 – 5 p.m.
Sneak Night VIP Reception at Barrel Room 1870 at the Vintage Estate
6541 Washington Street, Yountville

5:30 p.m.
Clint Eastwood's J. Edgar at Generations Screening Room (Yountville Community Ctr)
6516 Yount Street, Yountville

8:30 p.m. – 12 a.m.
Sneak Night VIP After-Party at Groezinger Estate House
6481 Washington Street, Yountville

THURSDAY

4 – 5 p.m.
Opening Night VIP Reception at Napa Valley Opera House
1711 Main Street, Napa

5:30 p.m.
Opening Night Film The Decendents at Napa Valley Opera House (RED CARPET)
1711 Main Street, Napa

8 p.m. – 12 a.m.
Opening Night Gala at Robert Mondavi Winery (RED CARPET)
7801 St. Helena Highway, Oakville

11 p.m. – 2 a.m.
Opening Night After-Party at Bottega
525 Washington Street, Yountville

FRIDAY

2 – 5 p.m.
Film Industry Mixer at Round Pond Winery
886 Rutherford Road, Rutherford

4:30 – 5:30 p.m.
VIP Reception at Bardessono Hotel
6526 Yount Street, Yountville

6 p.m.
U.S. Premiere of Ways of the Wine at Generations Screening Room
6516 Yount Street, Yountville

SATURDAY

11 a.m. – 3 p.m.
Critics Panel; Music in Film Panel; Pitch Panel at Silo's Jazz Club at Napa River Inn
530 Main St. #C, Napa

4 – 4:30 p.m.
Dane Cook Q&A following Answers to Nothing at Gliderport Screening Venue
1546 Lincoln, Calistoga

4:30 – 5:30 p.m.
Tribute Night VIP Reception at Lincoln Theater Grand Foyer (RED CARPET)
100 California Drive, Yountville

6 – 8 p.m.
Tribute Night at Lincoln Theater – Actors Jeffrey Wright/Judy Greer
100 California Drive, Yountville

SUNDAY

11 a.m.
Actors in Conversation Panel (Judy Greer, Adrian Grenier, Eliza Dushku) at Hatt Hall
500 Main Street, Napa

4 – 5 p.m.
Closing Night VIP Reception at Napa Valley Opera House
1711 Main Street, Napa

5:30 p.m.
Closing Night Film Like Crazy at Napa Valley Opera House
1711 Main Street, Napa

8 – 9 p.m.
Closing Night Awards Ceremony at Napa Valley Opera House
1711 Main Street, Napa

THURS – SUN

11 a.m. – 5 p.m.
Bosche Culinary Stage – Culinary Tastings and Demos
Oxbow Public Market

FRI – SUN

12 p.m. – 6 p.m.
Buick Tweet House at AVIA Hotel – Mark Milian (CNN), Adrian Grenier (Entourage)
1450 First Street, Napa

FRI – SUN

11 a.m. – 5 p.m.
VIP Hospitality Lounges at AVIA Hotel (Napa); Villagio Inn (Yountville); M Gallery (St. Helena); Mount View Hotel & Spa