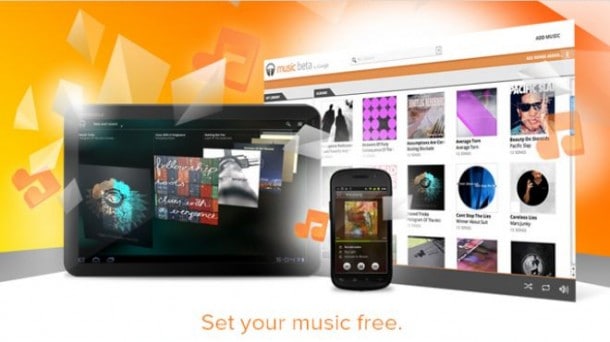 Later today, Google will reportedly release an online music store. According to the WSJ, three labels–Sony Corp's Sony Music Entertainment, Vivendi SA's Universal Music Group and EMI Music–have struck deals and will be on board for the announcement. Notable absent: Warner, whose library includes Madonna and Green Day (huge downer). Earlier this year Google released a beta version of "Music" its streaming and cloud storage service.
Tracks will likely be priced at $1, consistent with market.
Currently, Apple (iTunes) and Amazon (Cloud Player) lead the market for online music. Both offer cloud services that enable customers to store songs. Google is entering this market late, and could face an uphill battle; many consumers have already committed to an existing platform for their needs. Will Google provide a unique differentiator to either attract new customers or to make existing ones switch?
When the Google Music beta was released earlier this year I jumped on board, uploading my entire 60GB music collection. One key advantage of Google: the ability to store up to 20,000 songs. Amazon, on the other hand, caps storage at 5GB, beyond which you need to pay. With songs in the cloud, I'm able to easily access my collection using an Android App, or web player. Now the service also works via the Safari browser on the iPad. The service has done wonders to my enjoyment of music on-the-go, most notably when I'm here in the Baja on work/vacation. Pandora does not work here, but Google Music does.
Success if far from a slam dunk.
Remember Google Buzz? …the original Google Nexus smartphone the company sold directly to consumers? … Google wave anyone?
Googlers know success, but they're no stranger to flops either. That's the life of an innovator. All great companies have their share of product failures (see Apple Ping). One key advantage that Google is looking to leverage is its new, fast growing social network. Google Plus provides a built-in community that neither Apple nor Amazon enjoys.