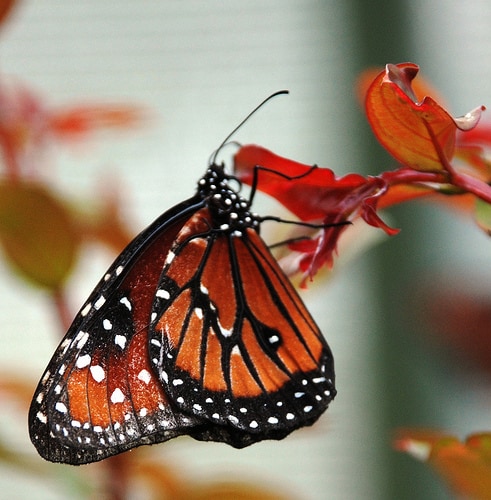 Photos and calls for action are more likely to lead to Facebook engagement according to digital marketing agency Web Liquid. Engagement is measured by the number of "likes" and comments. Photos are most effective with an engagement rate of .37%, followed next by video at .31%. Sharing a link yields only .15% response on average.
Ask and you shall receive
If you want to improve your company's engagement further, try to encourage action by asking for a "like" or a comment. In a study of the top 20,000 pages on Facebook, Momentus Media discovered that including "like" in a status update could lead to upwards of 300% improved response.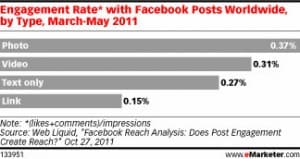 These are basic tactics that should be considered in the context of a total marketing and social networking strategy, and depending on the industry will need to be tweaked accordingly. For example, a business predominantly focused on video production will likely achieve best results by frequently posting video-based updates–the proof is in the pudding.
How much is too much?
Although not covered in this report, I'd be interested in data points related to frequency of status updates. How often should a company update their Facebook page, and Twitter account? It's a slippery slope. Too many updates can crowd streams, and dull the value of the content. Too few updates can reduce brand awareness, and lead to less relevance in the mind of the consumer. I have yet to see research on this particular topic. Meanwhile, though, safe to say it would be prudent to post a compelling photo with the appropriate call for action, "Like me or die!"
[eMarketer]