This is part 1 in Janice's east coast adventure in North Carolina. Also be sure to read more about her stops in Asheville and Blowing Rock.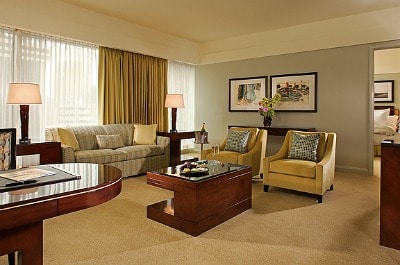 The backstory: One Seattle mother, two daughters (one from SF and the other NYC-both can get lost crossing the street) converge in North Carolina for a week-long road trip exploring Charlotte, Asheville and Blowing Rock.
Our plan was to start big and end small, starting in Charlotte, where we would all meet at Charlotte Douglas International Airport. After doing Charlotte we'd rent a car and drive to Asheville and then meander (we like to use that word a lot since it takes the pressure off of our inevitably taking a wrong turn) through the Blue Ridge Mountains, just in time for Fall's splashy leaf-peeping show, ending up in the town of Blowing Rock, named "Prettiest Small Town in North Carolina" by in state travel professionals.
Charlotte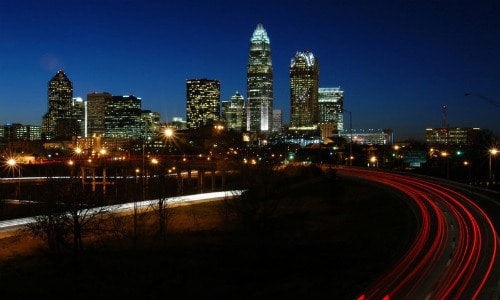 My sister, who almost never admits she's wrong, began nibbling crow a mere hour after landing in Charlotte. When I had originally sent her our itinerary, she had been annoyed that I had booked 2 nights in Charlotte (unimpressed that it had been named after England's Queen Charlotte) which she insisted would be barely worthy of an overnight. Ha! As we cabbed into the city and she caught her first glimpse of the dramatic skyline sparkling with a variety of eye-catching concrete and glass skyscrapers, she began to succumb to the Queen city's spell. Unlike many other American cities, Charlotte's building boom is still going strong with 8 of its tallest buildings being completed within the last decade, many taking an environmentally sustainable approach to construction. The deal was sealed as we pulled up to the new, luxury146-room Charlotte Ritz-Carlton hotel (the first LEED-built hotel for the chain and for the city of Charlotte) and she walked into the beautifully appointed lobby, surrounded by soft earth tones, rich wood and natural stones.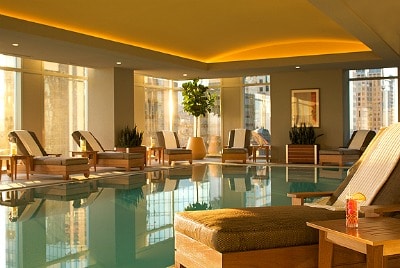 Did you know that the motto of The Ritz-Carlton Hotel Company, L.L.C., is "We are Ladies and Gentlemen serving Ladies and Gentlemen." I have to tell you that after an exhausting, cattle-car packed flight, there is nothing more civilized than being welcomed like "ladies" by the hospitable staff at the front desk where we were greeted with a glass of sparkling wine and a refreshing ice-cream cone. Try the yummy Honey-pecan flavor, made in-house with honey gathered from their own roof-top bee hives, which can be found nestled in the living plant carpet. We were then shown to our HUGE suite, complete with a state-of-the-art refreshing air transfer system as well as (a first for me) an in-mirror bathroom television, 400-thread count Frette bed linens, dual-sink marble bathrooms with separate tub and shower, Bose entertainment systems, Illy espresso machines etc.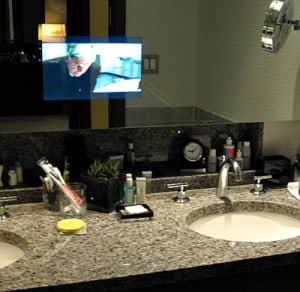 Other complimentary, green niceties include hybrid-vehicle transportation for guests within a designated area, a Bike Valet who will outfit you with a Trek bike, helmet, water bottle, map, and even a basket, should you choose to pedal over to the Farmer's Market. After a day of exploration (and yes, you really need to check out the city, as tempting as it might be to stay in your comfy bed all day) head up to the 13,000-square-foot, penthouse Wellness Center complete with a fully-equipped fitness center and indoor saline-treated swimming pool (which you'll need after a visit to the hotel's brand new Bar Cocoa, where chocoholics can indulge themselves all day long, starting with morning breakfast treats, moving into an Chocolate Afternoon Tea, finishing up with a Saturday-night Chocolate and Champagne Five-Course Dessert Dinner.)
A week later, before heading back to the airport we had an hour to kill so decided to head back "home" to The Ritz to enjoy a drink at Urban Sip, the hotel's sophisticated 15th floor lounge which features over 90 wines and 35 single malt Scotches by the glass. Unfortunately, it didn't open until 6:00 so we went downstairs to BLT Steak, which worked out perfectly since they feature a special "5 At 5" a $5 nightly bar menu that began at 5:00. Although in typical Ritz style, they graciously served us earlier when I told them we had to leave at 5:30. We thoroughly enjoyed a killer Kobe Beef Hot Dog paired with a lovely Chilean Sauvignon Blanc for only $10!
Between Charlotte's new light-rail system, bikes, trolleys and our feet, it was easy to cover all the marvelous museums, eateries (fine dining to funky) and shopping opportunities in the bustling Uptown area without a car. The deciding nod of approval for the city's revitalization came when Dean & Deluca not only opened a fantastic Euro-style market here but across the street they recently launched the country's first Dean & Deluca's Wine Room, a hip spot for enjoying an unparalleled selection of California wines.
We decided to fuel up for our big day by feeding our engines at Mert's Heart and Soul, just a couple blocks from the hotel. There's no sweeter way to begin the day than digging into a hearty Southern weekend brunch. Don't even try to choose between their flaky biscuits, buttery cornbread, or feather-light sweet potato pancakes (as we learned from our helpful waitresses Mozelle and Chaundice.) Opt for all three and balance it out by ordering a veggie plate: the collards are phenomenal and as is their award-winning mac and cheese. And don't even get me started on their cake line-up…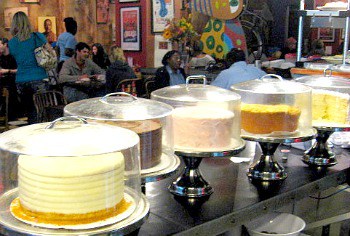 Completely stuffed, we rolled down the block to begin our day of culture at the Levine Museum of the New South. Even if you aren't a history buff this is a must-see. The New South covers a period of time from 1865 to today and the award- winning exhibit, From Cotton Fields to Skyscrapers, provides a fascinating, interactive overview of the profound changes in the South since the Civil War.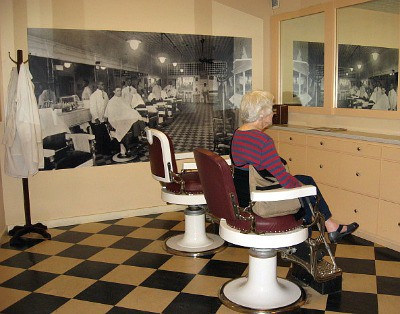 A short walk down South Tryon Street brought us to the striking, terra-cotta tiled, Bechtler Museum of Modern Art, designed by the renown Swiss architect, Mario Botta, with a unique gatekeeper, the Firebird, a whimsical, mirrored and glass covered creature standing 17-feet 5-inches tall, created by French-American artist Niki de Saint Phalle.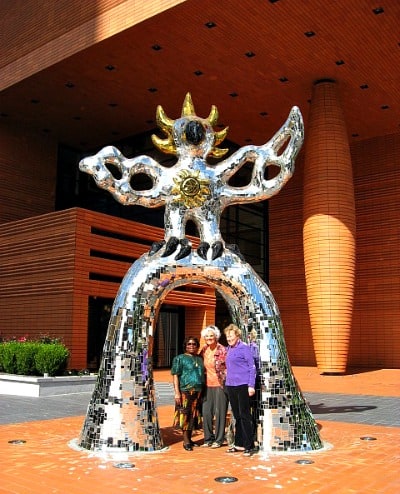 Inside we found four light-filled floors, housing an amazing 1,400 piece collection of mid-century modern art by artists such as Picasso, Giacometti, Degas, Warhol, Calder etc. The museum is named after the Bechtler family who spent over 70 years amassing this exceptional collection. Many of the pieces have never before been seen in the U.S. Although I've always loved Alberto Giacometti's skeletal sculptures it was the first time I've seen his cleverly designed furniture. Over the years, the family formed personal relationships with many of the artists and a number of the pieces were personal gifts. Ask for the complimentary self-guided audio tour which offers interesting insights on the collection.
Across the street is new The Mint Museum Uptown, which features Craft + Design, Contemporary and American collections and manages to score some highly sought after traveling exhibitions.
Lunch was in the nabe at the screamingly popular King's Kitchen. I have to admit that although once again, we made little southern piggies of ourselves on Chef Jim Noble's "new local Southern cuisine," we felt somewhat virtuous knowing that we were helping to support their not-for-profit restaurant project. Not only does the restaurant create jobs for troubled youth and rehab graduates, but all the profits go back to the community to feed the needy. Small plates rule here, particularly the Pimento Cheese with house crackers, Deviled Eggs 2-ways ( loved the horseradishy ones) and Jimmy's plump Fried Oysters were sheer perfection. Their "Aunt Beaut's Pan-fried Chicken" has the rep as the city's best.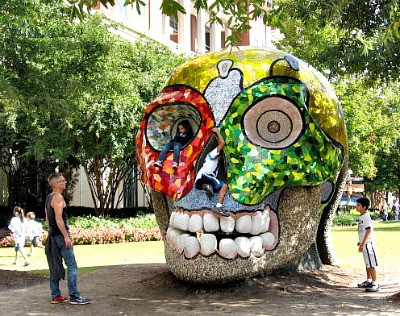 After lunch we strolled aimlessly around town, marveling at the cleanliness of the streets, the wonderful outdoor sculptures that were generously strewn about and the unfailing Southern hospitality that we encountered throughout the day.
After a quick change back at the hotel, we were too tuckered out to figure out the light–rail so we jumped in a cab to our family/biker bar dinner destination, Mac's Speed Shop, where designer European bikers rub grease-free elbows with a hardened Harley crowd seated alongside regular folks just looking for some good "Q". Live music on the patio, a well-trained wait staff and an accomplished executive chef who likes to put his twist on Southern classics, ensures a fun-filled evening. Begin with their fabulous Tabasco Fried Pickles, which are the result of soaking dill pickle slices in a blend of dill juice and Tabasco for 8 hours before a buttermilk bath, a roll in seasoned cornmeal and then a quick fry produced these magical medallions. They arrived in a big basket with a cool-creamy ranch dipping sauce. Rick Browne (on TV's BBQ America) has proclaimed the Beef Brisket here as the "best I've ever had."