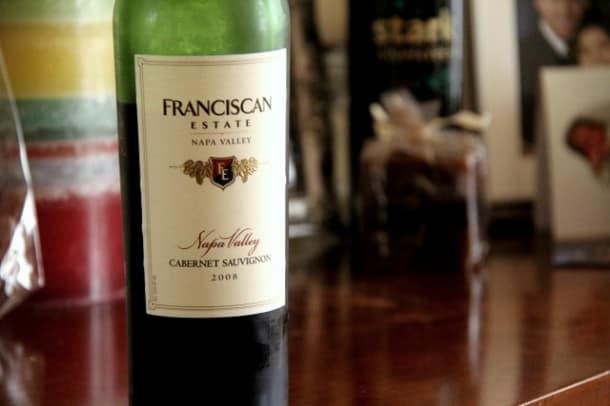 This Franciscan Cab is a great example of how price is at times the worst indicator of quality. At only $27 it's a screaming bargain for a Bordeaux style red from Napa that is on the mark.
Gorgeous, deep garnet in the glass. On the nose you get those unmistakable toasted aromas with hints of lush vanilla and deep dark berries such as blackberry and black cherry. Rich texture that belies its price point. The finish is smooth, light.
Not as structured as the finer Cabs you'll find in the valley. I'm sure it will age well, but likely best to drink now.
Some scoff at the commercialization of the wine industry. Constellation Brands (NYSE: STZ) is a popular target. However, the business in end, at least in this case, does not impact the quality of the wine – let your palate show you the way. If I were looking for a solid daily/weekly Cab that didn't bust the budget this Franciscan would easily be on my short list. An at almost 90,000 cases, you should be able to readily find this wine on your local wine retailers shelf.
2008 Vintage Notes / Growing Season – Napa

— low rainfall

— small crop

— widespread frost damage, challenging summer

— 10-day heatwave in September

— has been described as a "rollercoaster" season for Napa vintners
Franciscan Estate is located in Rutherford, California in the Napa Valley.
Winemaker: Janet Myers. 20 months in oak (25% new). 89, 331 cases. $27. 91 pts.